One of the most important questions for every driver is possibility to use the vehicle on any road and at any weather conditions. So, the question is which kind of tires you should buy. Lots of car owners now think over this idea and try to find the needed quality of tires. I can give you some recommendations and provide a review of car shoes I personally use.
Let's start with looking at the most prominent features you have to take from your car. As I own a crossover with 4x4 drive, I can give you advice in this sphere. Although, I've had tons of cars of different types in my life and every of them had some new set of tires. Today I'm going to tell you mostly about Goodyear Fortera HL - read review and form you own opinion.
The company Goodyear seems to be very well known and respected throughout the world. However, there are some car owners who think that the brand doesn't achieve top quality of production and the tires don't give what you expect from them. It can be seen as the minus, but first we have to decide if these accusations are true.
Producer's words - what will you get with Goodyear Fortera HL?
You can find plenty of information on official website and look at sizes, chemical contents and other features of the product. I'll tell you just a slight overview of what I suppose is important information on the tires. These options of Goodyear are great for SUVs and crossovers. You could also install them on small and middle trucks as I did previously. Light cars like sedans and hatchbacks won't find the needed size in the catalog. Also you might be interested in such data:
sizes start at 17 inches and go up to 20 inches, so there aren't many options in the company's proposition;
maximum loads per one tire holds near 2000 pounds which seems to be solid and good enough for the product;
one important thing I would underline in here is that the single tire weighs around 33 pounds which is light enough;
it's produced in the US, Chile and Canada, quality of production always stays above the average level;
you can go up to 60?000 miles on one tire set and use it during 6 years of guarantied time, replacement is possible with the warranty;
also pay attention to special tread pattern which allows you to hold the car on road easily and drive quietly.
Let's say also that these are all-season tires produced by Goodyear. Actually, Fortera HL you can use the whole year on your vehicle if you live in warm region. In Alaska or somewhere like that you'll still need a special winter set of tires. Technically this product appears to be one of the most appealing and interesting for customers. You could find lots of wonderful competitors, but we'll speak about it later. Now let's turn to actual results of installing the products on your vehicle after using other options.
By the way, I have recently found out a lot about License Plate Flipper - read my review and find out if it's fully legal.
What will you feel when using Goodyear Fortera HL?
First thing to name here is quiet drive. You won't find any additional noise when driving and it gives lots of comfort. If you have used some cheaper variants, you will probably appreciate this splendid opportunity.
Road holding is above average. I won't tell you that these tires give you best handling. But actually you won't meet problems on asphalt roads, in mud and little snow, in different temperatures and slippery roads.
All-season nature allows you to drive the vehicle with Fortera HL until there are subzero temperatures outside. And still even with frozen roads the Goodyear feels comfortable on the road.
This product will be optimal for those who like overloading the car. For instance, you could use it in your truck and load the cargo place with as much weight as you can put into it physically.
Speed limit is only documental; you actually can speed with everything your car can give you. And also handling stays the same for speeds over 80 mph. Have you tried to speed on trucks more with cheap tires?
The last thing to say is that Goodyear sells quite long lasting products which can serve you for some years. Usually truck and SUV tires are worn out in 30?000 miles, but these will work much and much more saving up your money.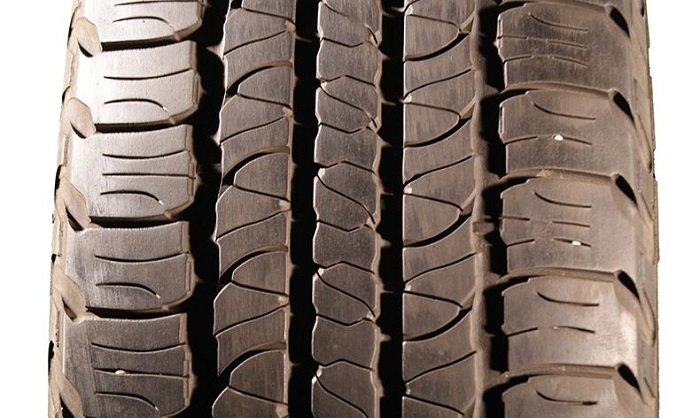 Price question - are Goodyear tires too expensive?
You might think that US produced accessories for your car will be too expensive. But actually the Fortera HL tires are affordable and won't need much money for purchase. I want to remind you about warranty which gives you the right to replace worn out tires during one year of using. It reminds the buyers of wonderful quality.
Well, the price is slightly bigger than that of Chinese tires. But I won't even try to compare American Goodyear with some Triangle Company products or whatever. If you want to ensure that it's much better to buy US and Canadian products, buy one tire of different producers and make some tests. Or just read customer reviews and form your own opinion about cheaper options.
Are there any great competitors of Goodyear Fortera HL?
I won't say that the Goodyear Company produces best tires ever. I just want to tell you that these options seem to be optimal for me. And personally I used them a lot in my cars of 4x4 drive and quite huge weight. Also there are plenty of options you can look at. Producers from all over the world can sell you thousands of models. But be sure you spend your money wisely. Next competitors of Fortera HL I see on the market:
Yokohama Parada Spec X - wonderful proposition which could be seen as more technically up-to-date. This is Japanese product which is now widely used in the US. Also there are loads of positive reviews. Price is exactly the same as with our Goodyear.
Cooper Discoverer - another line of crossover and SUVs tires which proposes wonderful characteristics. Discoverer proposes also more off-road options, so it will suit you provided you use your car out of the asphalt roads more.
Bridgestone Blizzak DM-V2 - again Japanese option which gives much more than any mentioned above. But it also costs much more, and personally I don't agree to pay that much for a tire which might be destroyed while off-road driving.
Hankook Optimo - one more interesting model of tires from South Korea which leaves only positive emotions. But I don't usually tend to believe every good feature which is written in ad booklet of Korean companies.
Pirelli P6 Four Seasons Plus - more money and more positive options to look at. And again I have to say that it's not in my nature to pay more in the case if I have some cheaper variants. So, even with this product Goodyear wins.
Of course, you may have other variants of tires which are good for you. We don't look at European Michelin and Nokian - they now become out of reasonable price range. And if you look exactly at American production, there aren't many variants left. And in this case Goodyear Fortera HL again goes to the top. What else can I say? This is a question of your budget to choose some exact set of tires for you SUV, truck or crossover.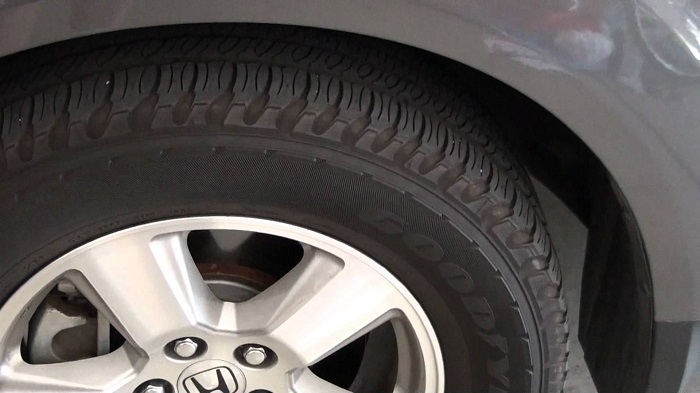 Should I purchase exactly Goodyear Fortera HL tires?
This is absolutely your personal question of which tires to buy. But I can propose you to look at presented variants above. Also use large websites and shops like Amazon to compare tire sets you are considering to buy. Without reading customer responds and reviews you probably won't find optimally featured tires for your vehicle. Remember that every car can have some private characteristics of driving with the same tire set.
But if you want to hear my opinion, better buy original US produced tires of Goodyear and save up your money and time. You'll get producer's warranty, wonderful features and long lasting work. These options provide everything you really need to prove your safety and confidence on the road. Want to get more information? I propose you to watch the video with comparison of Goodyear and Hankook tires of the same type and price range: