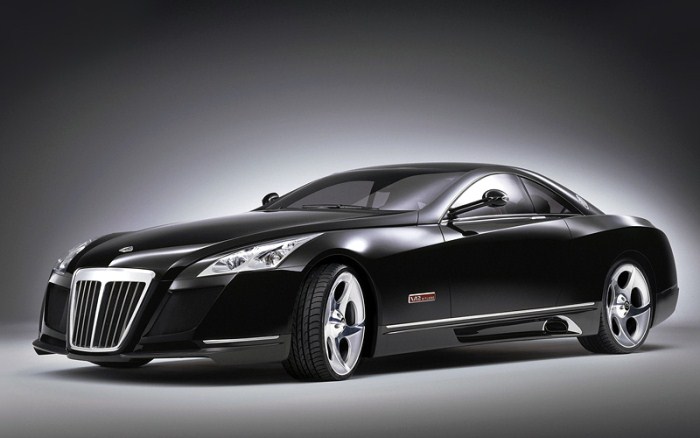 DESIGNERS
«What was the reason for the creation of the iron giant? - You ask. Promotion of the German tire manufacturer Fulda in honor of the new series of high-speed tires Fulda Tyres. Means of advertising this company always had a reputation of its exclusivity and originality, but this time they have exceeded all expectations. The whole essence of the problem was that tires have a huge size - 315/25 ZR23 and the pressure was 3.6 bars. To demonstrate the true capabilities of these tires needed a big car.
An interesting fact is that the development of machine design was entrusted to four students from the Polytechnic College. After eight month successful work they provided sketches with fresh, innovative ideas, which subsequently were realized in appearance Exelero. Development of this wonderful motor car made by experts from Mercedes-Benz, and the company worked on the body was Stola.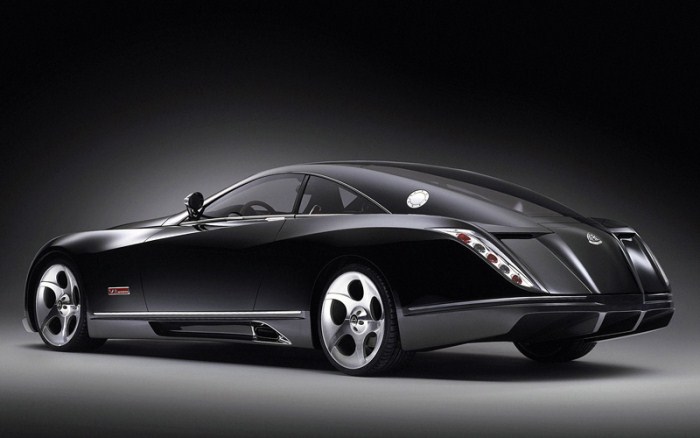 Short story: May 1, 2005 Maybach Exelero was demonstrated maximum speed of the car on the track Nardo. "Saddled the horse" triple champion DTM races Klaus Ludwig to 351.45 km/h. May 2005 demonstration at the Berlin Motor Show Tempodrom. May 2011 the car bought famous rapper Birdman at auction for 4.7 M Euro ($ 8M). If you ever decide to buy it, for crazy money you get fully assembled manually masterpiece.
TECHNICAL PARAMETERS
Under the long hood Maybach Exelero currently worth mechanical monster - the engine 5.9-liter V12 with two turbochargers, modified by specialists from AMG, rated at 700 horsepower and torque of 1020 Nm at just about 2500 rpm.(In comparison, a 6-liter V12 Lamborghini Murcielago develops 570 hp. and 650 Nm at 5400 rpm).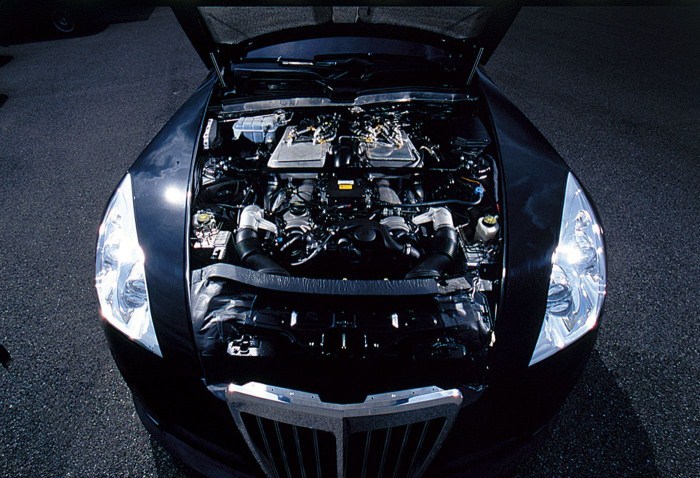 Maximum speed is 351 km/h. Up to 100 km/h Exelero accelerates in just 4.4 seconds. The only slight minus of Exelero - solid fuel consumption is almost 100 liters per 100 kilometers. Weight Maybach Exelero is 2660 kg. Car Length: about 6 meters.
Air Conditioning, Climate Control, Cruise Control, Wheel electroamplifier, Steering wheel, adjustable driver seat. Exelero used and electronically controlled air suspension, and hydraulic braking system and other high-tech components and assemblies from the Maybach 57.
INTERIOR
The interior designers have kept the typical atmosphere of luxury with typical architecture for the modern supercar cockpit. The interior has been coined in the best traditions of Daimler AG: leather, aluminum, wood insert, neoprene and carbon fiber. Many components (front console, steering wheel, door panels, navigation system and other Command) unchanged taken from serial sedans Mercedes. Electroluminescent devices cluster looks like a standard Mercedes although speedometer is scaled up to 360 km/h. So the center console seamlessly blends with the gear shift, acting as an armrest, and perforated floor pedals are confirming sports car accessories.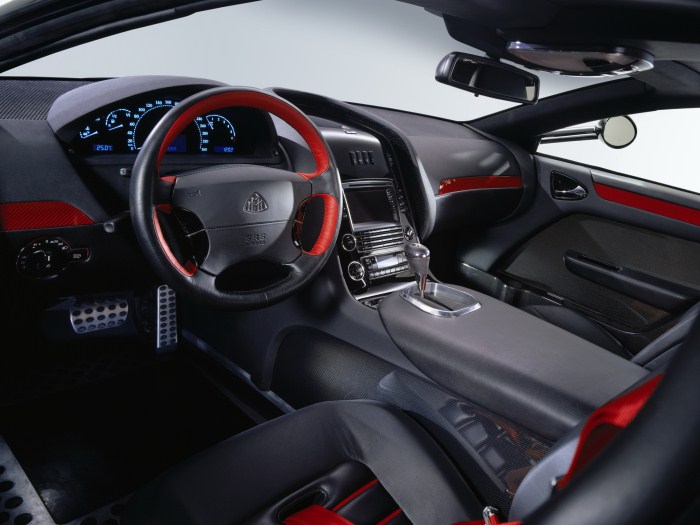 EXTERIOR
Maybach Exelero exterior devoid of excessive aggressiveness inherent usually sports cars. Its body is endowed with classic proportions: short pointed feed, long hood and "flowing" to the bottom edge of trunk continuous roof line. At exterior finishing Exelero, chrome used in abundance, as evidenced by the large grille that runs in addition to chrome strips on the bumpers and sidewalls. Predatory narrowed triangular headlights. Striking stylish small side mirrors on long thin legs. On the sides of a thick stretch tailpipes ending huge pipes - exhaust displayed sideways, high-speed tires Carat Exelero (These tires have been licensed for speeds over 350 km/h), fuel filler well located almost on the roof. Crucial for appearance Exelero are three things in the profile - the length of the bonnet and roof line, from the front - a monumental form of the bow. The first two create a sense of greed, and the third - power and unwavering stability supercar.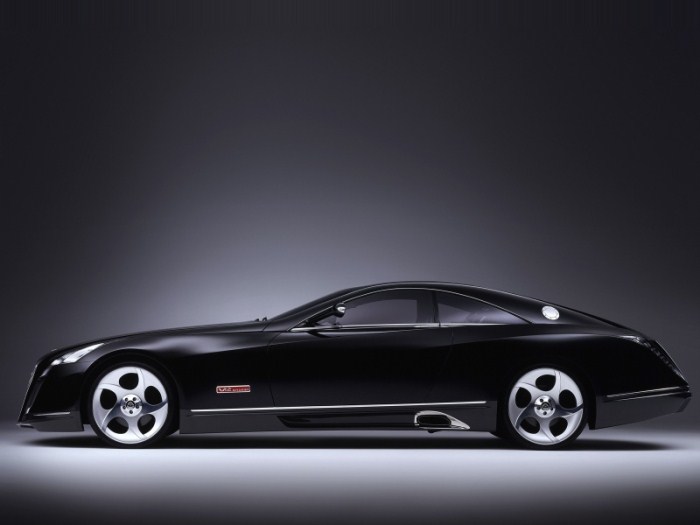 INTERESTING FACTS
The main purpose Exelero is comfortable movement over long distances, as exemplified by the large four-spoke steering wheel, which has moved from the serial limousine, as well as soft and comfortable chairs. It should also be emphasized that trim just the richest, and the level of engineering work is incredibly high. Huge machine exists in a single copy and is considered the most luxurious and expensive high-speed luxury coupe in the world.