For many years the car owners of any age and social status have been dreaming of simple forms and methods to change the way how the vehicle looks like. And now we have plenty of those instruments sold with affordable and reasonable prices. Some of them deserve to be viewed as soon as possible. And I suppose VHT Night Shades, or better to say Nite-Shades, is really worth your attention.
Any ideas of how to change your vehicle's appearance? Look at those simple original rear lights, at fog lights and turn signals. They look quite sulky even on new cars, and for old-fashioned vehicles they spoil all the view. So, these are the first things to change if you want to make your car stylish.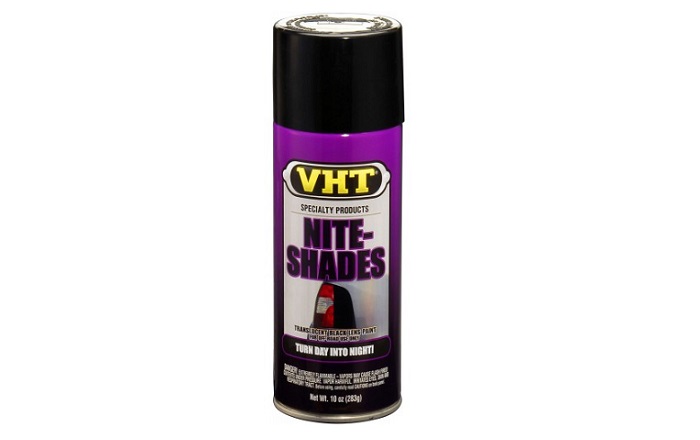 And here the VHT Nite-Shades can really help you achieve wonderful results. This is spray based paint for glass covering. It can only be used for optics and I don't recommend trying it out for front lights. Otherwise you can get troubles in deleting the protective black layer. But let's speak about all things and functions one by one.
What is the main purpose of VHT Nite-Shades?
Well, you could find it useful for creating the protective coating on the lenses and glasses of rear optics, fog lights and also turn signals. But better pay attention to what kinds of visual factors it gives to your car. I suppose that less than 5% of buyers purchase this spray for protective coating. Even the producer says primarily about visual effects. And in this way you can really find plenty of useful ideas for using:
cover the back light with this paint and get stylish black (or other chosen color) coating with very long lasting work and homogeneous texture;
paint the fog lights to get them dark and cool looking - remember that it stays dark only until you turn on the light;
use the Nite-Shades from VHT to create a black layer on turn signals, this will make them look nice and unusual;
remember that once you've put the paint onto the glass or plastic surface, you are unlikely to clean it with any instruments;
get nice looking optical devices with only a couple of hours of personal work - you won't even need any professional help.
I don't know why, but in majority of cases I see the VHT Nite-Shades coating on Nissan cars. Their rear lights are optimal for such colors. And if you've seen professionally tuned Nissans, you may have noticed that their rear optics is painted with such shades. Pay attention to the quality of sprays you use for that reason. Better buy VHT which is optimally tested and has a lot of positive customer reviews.
By the way, if you want to have much more functional pluses in your vehicle, read my review of Badland Winches which is needed in all SUVs.
Are there any legal troubles with using VHT Night Shades?
Well, the producer says on the original website page of the product that this thing is for off-road use only. I would say that I've seen hundreds of cars passing by with such coating. The secret of success is that you can't see the paint if the lights are turned on. You can see it only when optics doesn't work. And this creates the needed safety regulations.
Of course, if you cover your rear lights in the car with black paint with no transparent option, you'll have troubles with police. But make sure you keep to the instructions of putting the paint onto the glass surface. Without obeying the instructions, you might have problems with transparent glasses of the optics. So, let's come to instructions.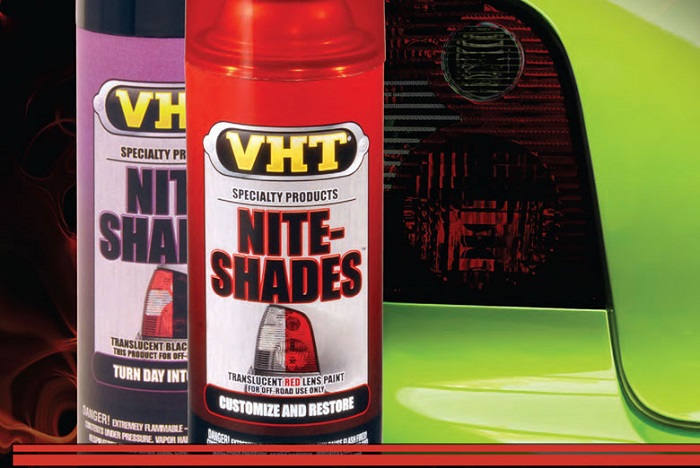 How to apply the VHT NightShades on your vehicle?
Make sure you keep up with all the instructions. Otherwise you may get troubles with the first police car met on the road. You'll need the VHT Nite Shades spray, a piece of sanding paper (1500-2000 grid), polish paste and fiber cloth to make it absolutely right.
Pay attention to every step given below in order to ensure you do it correctly. ATTENTION: after making mistakes you may need to buy new glasses for your rear optics, and it might cost you a fortune. So, let's start with the steps:
The best idea for the first step is to take the rear light apart from your car in order not to cause damage to the paint around the optics. Then you can continue working at home or in the garage - in any safe and comfortable place.
Clean the surface of the tail lights and then polish the glasses softly with the prepared sanding paper (especially if you've already had the lights sprayed with something).
After that make the lights dry with hairdryer to ensure the surface is 100% dry and prepare the spray of VHT, also place the lights in comfortable position and place to put on some layers of the spray.
Then carefully make the first coat by pressing the special button on the spray tube and moving it slowly through the glass (make sure you choose optimal position of the paint tube - to ensure this watch the video in the end of the article).
The second coat should be done the same as the first one (you may refuse of making the second coat but the results will be almost invisible in this way).
Then you have to let the lights dry for an hour, the next step will be to polish the glass with the microfiber cloth and special polish you can buy in every car shop.
In the end everything which is left is to put the tail lights back to your car. Of course, there are lots of people who make it without taking the lights from the car. In this way you'll need a lot of paper, masking paper tape and a lot of skills in painting. If the coating will get to the metal parts, you'll have a lot of troubles with deleting it. Hopefully, you can do these steps with no mistakes and won't need to buy other glasses for your car's tail lights.
Where to buy the VHT Night Shades?
The question is quite uneasy. There are a lot of dealers and big shops with car equipment and accessories but you can be sure that in lots of them you'll find fakes and bad materials. Personally I buy such things from the internet. It makes sense to save your money in that way with Amazon or some other big shop. And it gives you warranty of optimal quality.
The official website of VHT doesn't sell any products but gives you contacts of dealers. Though it's easier to go to the reliable internet store and order the delivery with saving your time and money. If you need some help with putting the coating on your car's rear lights glasses, then better go to some car painting service station.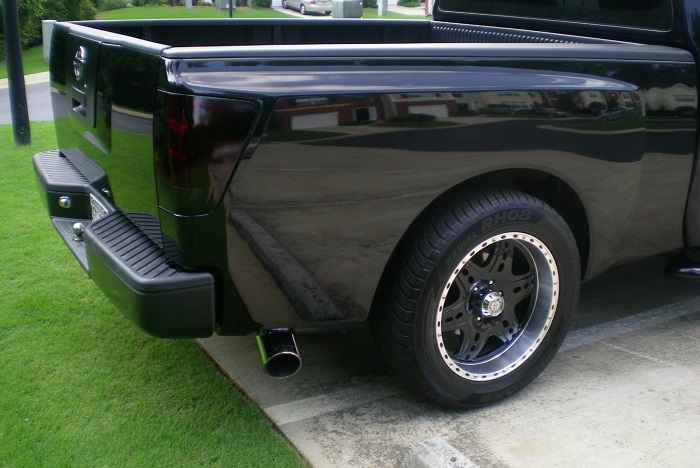 So, would I recommend you buying the VHT Nite-Shades coating?
With all recommendations and pictures in the world you have to decide it by yourself. There are some drivers who want to keep their cars exactly the same as the producer decided them to be in production. So, the original look seems to be optimal for them. Glass coating like VHT won't add anything to the functional options of your rear lights. So, it's only the question of appearance. But if you need to polish the rear lights' glasses, this decision might be the best out of possible ways.
Anyway, decide by yourself if you really need to change the look of glasses on your car. It can suit your vehicle or it can be excessive. It's only you who takes all the responsibility for the process of coating any part of your car. I would recommend you using exactly VHT Night Shades if you would really like to make the rear lights dark. Also watch the video and get to know how you should put the layers of VHT material onto the glass: