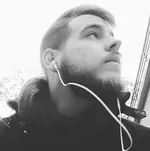 Marko Mikulic
My name is Marko, I am a graduating Law student from Croatia with a vigorous passion for cars. My love for cars dates back to my childhood. My dad used to trade cars and I was around many different car dealerships as a child. As I grew older, I spent a lot of time playing lots of racing games, and after a while, I started to truly appreciate all things car-related.

I love writing about cars as cars are a huge personal interest of mine. I was raised in a car enthusiast community and ever since I was young, I always wanted to do car-related work.

My dream car would probably be the Ferrari F40. I personally do believe the F40 to be the definitive supercar, a raspy V8 paired with such a timeless design only keeps on climbing on the "best supercar of all time" list. Besides being a hardcore car enthusiast, I am also an amateur musician. I spend a lot of time playing various instruments, and I am also trying to learn some music production as well.

Although I enjoy many things, contributing to the automotive scene is my greatest passion, and I sincerely do hope I get to do this for many years to come.