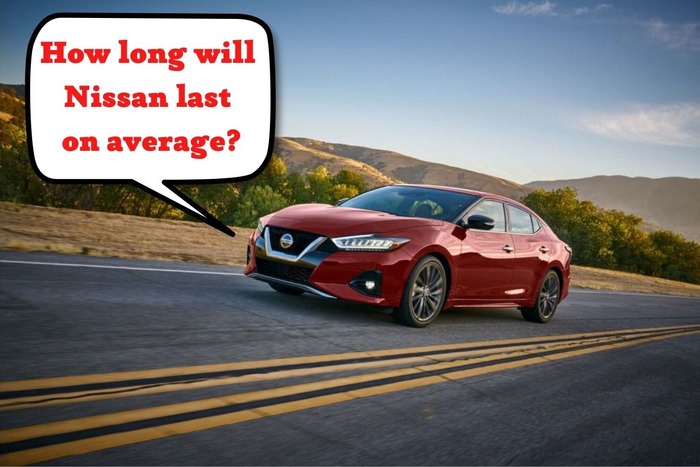 Nissan cars are extremely popular in the US. Starting from 2017 and up to 2021, Nissan company has sold over 1 million vehicles each year and has taken 5 to 8 percent of the American market. All around the world, Nissan sells 4.2% of all new cars sold in all countries, and this is huge!
Of course, all these people who buy Nissan cars are willing to know how many miles they can go until one should replace them with a new vehicle. To know this information is super important. You should own a car up until it's not economically wise to own it. If you ever had an old car, you know what we are talking about. Once the optimal mileage is used up, the car starts getting money out of your pocket instead of just being a decent transportation unit. So how many miles does an average Nissan car last?
Today we'll discuss a couple of topics:
Transmissions in Nissan cars – what's the average lifetime?
Nissan engines life – when should you sell the car?
Body problems and rust issues of Nissan cars.
Luxury and economy vehicles by Nissan – any difference?
Good and bad sides of current Nissan models.
Nissan transmissions – pain in your neck?
You aren't likely to find many options of Nissan cars with a manual transmission. These vehicles aren't sold much in the US because people want comfort and safety, so they usually buy cars with automatic transmissions. And this is obviously a bad side of Nissan cars. Manual gearboxes made by this company can last up to 250 000 miles causing literally no problems for their owners. But it's not that good with automatic ones.
Nissan offers two types of automatic transmissions: CVT (continuously variable transmission) or standard automatic transmission. All popular cars like sedans, minivans, hatchbacks, and SUVs are usually equipped with a CVT that can last up to 100 000 miles before asking for a replacement. Yes, you've read it right – the replacement. The problem with these transmissions is that they aren't repaired much. The CVT technologies aren't that reliable.
Here are the main problems:
poor maintenance can lead to transmission damage because of multiple metal parts in the oil;
the construction of CVT transmission is quite complicated, but some parts tend to wear quickly;
at 100 000 miles you can hear some noise from the transmission – get ready for a costly repair;
the transmission may start jerking, grinding, or slipping when accelerating;
overheating becomes one of the important issues that result in severe damage.
You should remember some rules for prolonging the life of a Nissan CVT. First, you should always warm up the transmission before starting your journey. After starting a car, put the transmission into D mode and wait for one minute to warm it up. Second, good maintenance is crucial in your case. Change the transmission oil every 20 000 or 30 000 miles to ensure better results with your Nissan transmission. And finally, don't drive at the same speed for too long. If you are on a highway, change the speed you drive at every 20 or 30 minutes. This will ensure the long life of your CVT transmission.
Nissan engines – what can go wrong?
Most Nissan cars have quite good engines. But experts are very careful when talking about their durability. These engines are powerful, they have high torque and wonderful acceleration. But for achieving wonderful performance, engineers from Nissan decided to sacrifice the expected lifetime of their engines. No, we don't say that Nissan engines are worse than the engines of any other brands, but they have some important issues you should know about.
Engines with a smaller capacity will have a shorter life. 1.6 Nissan engines in Nissan Versa or Nissan Sentra, for example, are expected to last at least 150 000 miles and up to 200 000 miles. The 3.5-liter engine that is installed into some SUVs is able to last for 300 000 miles and up to 20 years if well maintained.
Here are some major problems you can bump into:
A huge number of small problems result in the check engine light flashing. And many other errors may come on the dashboard too to make it look just like a Christmas tree.
Timing chain issues. Most engines by Nissan have chains in their timing system. They tend to cause many issues that bring to expensive repair or even engine replacement at times.
Overheating issues aren't that rare. Nissan engines don't like overheating, they may just be broken when you try to rotate them to higher RPMs when overheated.
Engine oil leaks and low oil levels as a result. The leaks are the popular cause of headaches for Nissan car owners. If you don't spot the leak, it may cause a low oil level and the extreme wear of the engine cylinders and cylinder block as well as other parts.
Sensor problems. Rough running, stalling, bad idling – those problems are usually the result of a broken sensor. Driving your car for some weeks with a broken sensor may result in worse issues with the engine.
High wear. Some mechanics report that Nissan engines may wear extensively even without obvious reasons. Some engines were taken apart after 50 000 or 70 000 miles, and even in such mileage, they had obvious wear and damages.
Very often, Nissan owners will see black smoke coming out of the tailpipe. This usually says about the soon death of the engine. Well, it can still be repairable, but you will have to spend thousands on this repair.
Nissan engines are known to have a lot of sudden problems. Many cars will start showing trouble long before they stop in the middle of nowhere and make you call the tow truck. Nissan cars can be OK in most cases but then suddenly their engine or their transmission can stop working properly leaving you somewhere between the cities with little chance to drive the car to the nearest service station.
Rust on the body – how soon will you see it?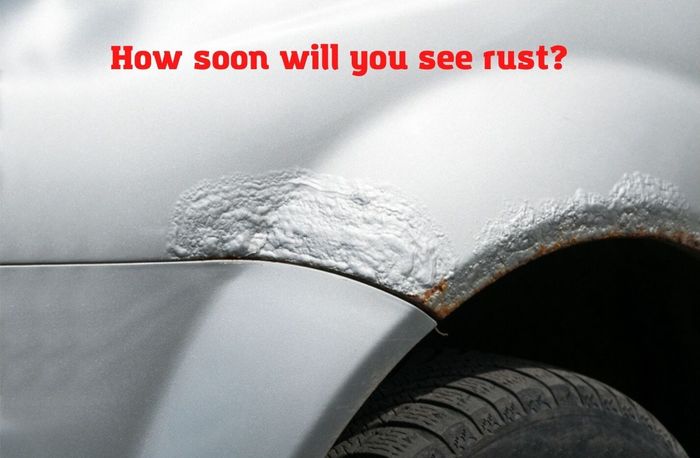 Many of us remember those good days when the cars were painted with high-quality materials and were made of good metal. Some of those cars are still running although they are 30 years old and even more. Modern vehicles are made to last 10 to 12 years maximum, so you aren't expected to drive the car for two decades. Nissan's paintwork is not something the company can be proud of. They cover it with 3 years of warranty which isn't that good.
Usually, Nissan owners start noticing rust after 5 or 6 years of use. At first, the rust is just like dark dots on the body, but very quickly it may turn to holes in metal parts. The wise decision will be to visit a car body shop and have a professional look at the spots. It may cost you some dollars to prevent those spots from becoming perforation issues. But in general, body works are too expensive, so the owners of Nissan with a perforated body tend to sell their cars at low prices.
First rust spots appear in the lower parts of the car body. You may notice them after you wash a car. Also, a lot of rust starts spreading under the Nissan cars, and you may just not notice it until it's too late to do something. When you buy a Nissan car, it's important to make it clear how long the warranty against perforation from corrosion is.
What's the difference between luxury and economy cars by Nissan?
Rumors tell us that luxury cars by Nissan like Pathfinder or Altima will drive longer than economy cars like Versa. And it makes sense because for making a Versa so cheap and affordable, Nissan should have spared money on every single part of the vehicle.
So, the Nissan Versa sedan starts at a little over $18,000 for the S trim which is the most popular among American buyers because it's the most affordable one. The car has some cheap materials, but everything looks quite good, the car is modern and even sporty in its design. The base engine is a 1.6-liter 122-horsepower unit, and the base transmission is a five-speed manual gearbox. In this combination, the car will last up to 200 000 miles which isn't that bad. But if you choose an optional CVT transmission, the figure drops to 100 000 – 130 000 miles. The paintwork is quite poor, so the car should be checked for rust every year, otherwise, you will just have problems with the body in 3 or 4 years after you buy a new vehicle.
Nissan Pathfinder starts at $34,500 for the S trim and goes up to almost $50,000 for the Platinum model. The car is much better in terms of luxury. It has more expensive materials inside and it is much better protected against any issues with the body. Although the paintwork is still hard to call wonderful. The only available engine is a good old 3.5-liter unit with 284 horsepower. A nine-speed traditional automatic transmission is a base option with no alternatives. Cheaper cars come with a front-wheel drive which is ridiculous, so you will want to pay for a 4WD option. And in general, such a car can last up to 400 000 miles with proper care and up to 300 000 miles with average care.
As you see, the difference is obvious. Cheaper cars have worse engines, worse transmissions, and poor paintwork that makes them die much faster. More expensive vehicles are not only more comfortable but also more long-lasting.
What's good and bad in new Nissan models?
Nissan cars are losing the market if you look at the stats. It's obvious that they sell fewer cars each year starting from 2017 because they can't catch up with other brands that make new models look so nice. Nissan still sells Armada that looks like a car from the early 2000s, and NV Passenger Van that is so weird no one volunteers to buy it. The Rogue has lost the market after the new generation appeared.
But still, they have Sentra, Maxima, and Altima, and also Pathfinder, Titan, and Frontier that are going to make the competition more intense in their classes and segments. These cars are quite practical, inexpensive, and good-looking. But many of them will have a lot of issues with transmissions and bodies.
Verdict: should you consider buying a Nissan car?
In 2017, the reliability index put Nissan 9th among 32 brands in America in the rating of reliability. It means that the cars were much better than average. But over time, the Nissan vehicles lost their positions and became closer to an average result in terms of reliability. And still, we can recommend you to consider these cars when choosing a new vehicle to buy. They are still affordable, they have a wonderful design (for newer models), and they are not expensive to maintain and repair.
Though competition is very strong, and we don't recommend buying a Nissan car without comparing it to some other vehicles in the same class on the market. You can compare Nissan cars with Chevy or Ford vehicles before making up your mind with the purchase.