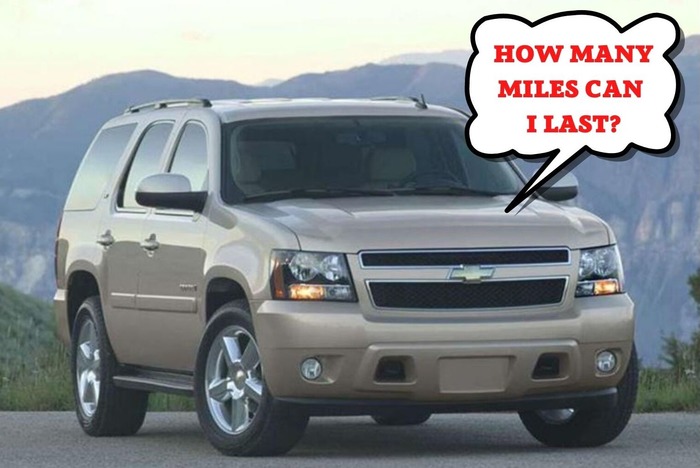 Chevrolet Tahoe can last up to 300,000 miles. This is a common question that comes out of people who are looking for the best big SUV to buy. The vehicle is equipped with a very reliable engine that runs very quietly and smoothly without many problems. The suspension system is also top-notch which makes the car handle corners like a dream. The transmission is quite simple in construction and can be repaired if needed.
The Chevy Tahoe has been around for almost 20 years, making it one of the most reliable cars on the road today. The exterior design changed since its debut but the reliability is still there. It can travel 300,000 miles without breaking much. If you look at Chevy SUV models by size, the Tahoe is one of the biggest offers.
But you have to bear in mind that the mileage of the Tahoe may be much shorter if you use the car for towing purposes. Poor maintenance is also a factor that will shorten the lifespan of your Tahoe.
The Chevy Tahoe is truly a great investment as long as you maintain it well and use it for personal purposes such as carrying passengers. Just make sure to do regular checkups on your car and never neglect its maintenance needs.
You would be happy with the resale value offered by Chevy Tahoe. It is sure to stay in high demand because of its longevity. It would be best if you stick to the original parts for replacement purposes but you can also choose aftermarket ones if you want. Just make sure that they are compatible with your car's system before buying to avoid possible problems in the future.
You can always count on Chevy Tahoe when you need to drive over long distances. It is very comfortable and spacious inside, making it great for road trips with your friends or family members. The interior design is very impressive too so you won't feel cramped in there.