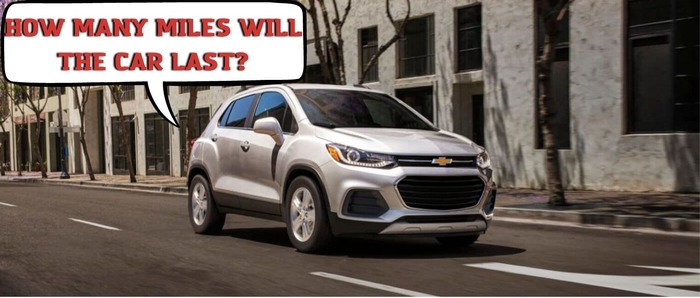 The estimated miles to failure for the Chevy Trax is 150,000 miles. It's a decent result if you look at the average lifespan of a car, but if you take a look at the other cars in its class, it seems quite poor.
The Chevy Trax is a small 5-door SUV sold by General Motors since 2013. Its initial design was based on the Chevrolet Cruze platform and power comes from a 1.4-liter turbocharged gas engine. This is the smallest gas-powered crossover in the Chevy SUV lineup.
Some issues that could cause your Chevrolet Trax to not operate properly is a faulty crankshaft position sensor or camshaft sensor. But the main failures come after 130 000 miles when the engine needs replacement or a very expensive repair.
Though, there are many Trax cars that last more than 200 000 miles. The reason for this is proper maintenance: oil changes every 8000 miles with synthetic oil, filter changes, attention to the timing system. That will prolong the life of your vehicle and it might be the only thing that matters. Driving habits are crucial.
Also, pay attention to the rust. It spreads fast and destroys the car very quickly. If you find rust, it would be good to invest in repairing the affected body parts asap.
The Chevy Trax is not a bad SUV but it's still far from being as durable as many other vehicles that are sold today. Going for 200 000 miles might happen if you take good care of it.