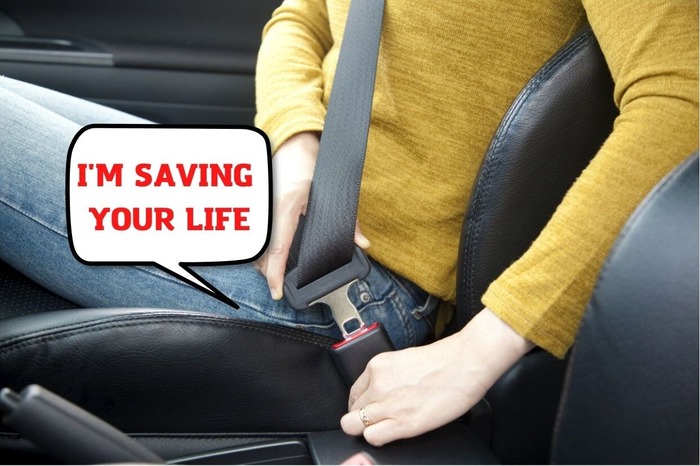 The seat belt pretensioner is an energy-absorbing device activated when your vehicle experiences a sudden deceleration or crash. The designed purpose of the activation is to tighten the belt and pull the driver and passengers away from dangerous impact points such as the steering wheel and windshield.
Seatbelt pretensioners are an integral part of your restraint system. If you have ever experienced the front-end crash, then you likely saw the seat belt pretensioner activate. The sudden deceleration of a crash triggers all airbags and safety restraints to minimize injury. If you were not wearing your seatbelt when this occurred, expect to sustain significant injuries such as broken ribs or internal bleeding.
Safety devices such as seat belt pretensioners and front-end crash sensors are designed to deploy in potentially life-threatening situations. Remember to wear your seatbelt at all times while driving your car. It's obvious that the chances to survive in a crash are dramatically improved if the driver is wearing a seatbelt.