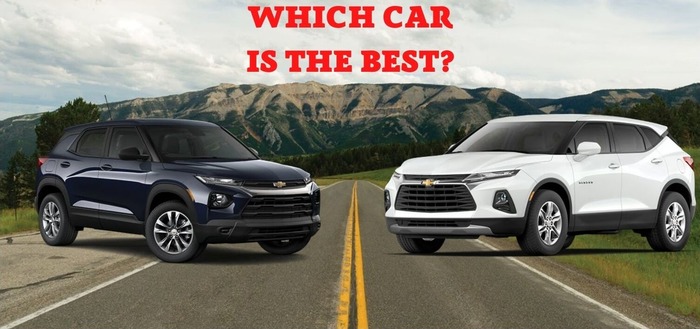 The Chevrolet Blazer is a larger and more luxurious SUV than the Trailblazer. The Chevy Blazer costs more, uses much better engines and transmissions, offers luxury materials, and has a better design in the interior. While the Trailblazer is a budget-friendly SUV that is designed for city driving. Blazer may offer some off-road abilities while Trailblazer will be stuck once off the road. These are both Chevy SUV models that are quite popular now.
Both models are historical, but today Chevy changed the way it uses the names. So the Trailblazer is no more an off-road capable and all-purpose vehicle. Now it's just a small SUV with a low price and cute design.
The MSRP for the Blazer is $34 600, the minimal price of the Trailblazer is $24 800. Though, both cars are good if we talk about a family vehicle for city driving and also interstate road trips. They share the design, the philosophy, and also the parts of the platform. But your driving experience will be much better if you choose the Blazer, while your wallet will be glad if you opt for the Trailblazer.