Everyone wants to ensure wonderful appearance of the car. There are hundreds and thousands of products on the market which you can take as the base for this. Polishing paste, different chemical products, soft and hard rags for caring, different special machines to make your car's body glitter under the sun. I can continue for a long time.
But let's stop at one brand which is interesting for a lot of people in the country. Griot's Garage review will make clear all the information on the internet and reveal all secrets of the brand. It's relatively small company which seems to be quite unusual for the market. If you read customer responds, you will get satisfied with what you hear.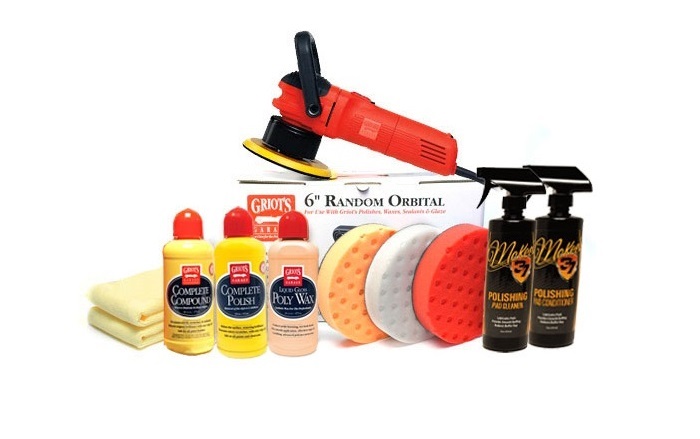 But is it all true? There are some options to look at on the market and some variants of goods under this brand to buy. Let's talk about their real possibilities and find out which kinds of pluses and minuses these products have. Actually, I can tell you for sure that the majority of Griot's Garage options have been tested personally by me.
Assortment of the Griot's Garage brand to care about your car
Sometimes car owners don't even know that the brand offers really lots of options to care about the cars. I personally know lots of people who use Griot options for cleaning interior of the vehicle but buy some other things for metal things polishing. When I asked about the reasons, they answered that the products had been bought just occasionally. So, to make sure you know everything about the assortment, look at these options:
Metal polishing pastes and paint cleaning clays with different tasks and active elements inside.
Special Speed Shine liquid to very quickly produce needed shine to your car exterior parts.
Micro Fiber clothes for using the company's production, polishing and caring for the car body.
Special Orbital Polisher - automatic machine for polishing the metal parts of the car quite effectively.
Different pads for the polisher which can help you create glitter all over the vehicle's exterior.
Glass polishing sprays and liquids which aim at making the glass surface like of a new car.
Interior cleaning chemical products and other accessories which could be very helpful in different situations.
As you see, there is the whole set of Griot's Garage products for you vehicle to make it beautiful. You can buy it as one accessory or one small pack of some liquid. But some drivers prefer buying the whole set at once. Usually sellers have optimal price propositions for those who want to buy a lot at once. But anyway, these products won't take a lot out of your pocket.
Please, note that it's not only the body parts which make the car look nice. Pay attention to small units, too. Read my reveiw of Gorilla Lug Nuts and choose optimal variants for you.
What are overall pluses of Griot's Garage production?
I always say to anyone who asks me about car care products one thing: if it's quite affordable, buy a little and try it out. Otherwise you won't get to know true effects. People have their personal opinion and it's not objective at all. About Griot's Garage I can say that you might buy it with no problems and try how it deals with your car. There are some reasons to do that which I outline as main pluses of such production:
you get really high quality product which is produced by relatively small company with client respect;
the price is quite inexpensive, there aren't huge numbers on the price tags around the market;
you won't find any fakes around for this reason, so be sure you buy original product with all pluses;
chemical contents of the products is quite soft, so you won't destroy the paint or plastic parts in your vehicle;
there is the whole range of things produced by one company, it makes you comfortable with all processes;
company gives lots of instructions and ideas of how to use the products and how to deal with situations.
These are only those pluses which are visible and understandable. More than that, Griot's Garage products usually appear quite effective in solving different troubles of your car. It's quite easy to understand when using the chemical products and different pastes. You will get satisfaction with the results providing you use every recommendation given on the booklet or on the website.
Griot's Garage Random Orbital Polisher - useful instrument
One of the most important pieces of equipment in the company's assortment is a polisher. This is automatic electric machine which can make every piece of your car's body look great. At least, it's what they say about their product. To tell you the truth, it's not a magical piece of technology at all. Just a simple and quite good car polisher which has got limited range of options.
If you are looking for a machine to use in business, don't consider buying Griot's proposition. It's for private use only as it's not as powerful and functionally rich as you may see it from the description. But if you are going to buy a thing for private garage use, be sure it's quite a good choice.
Don't forget that the company also sells special accessories to suit this product.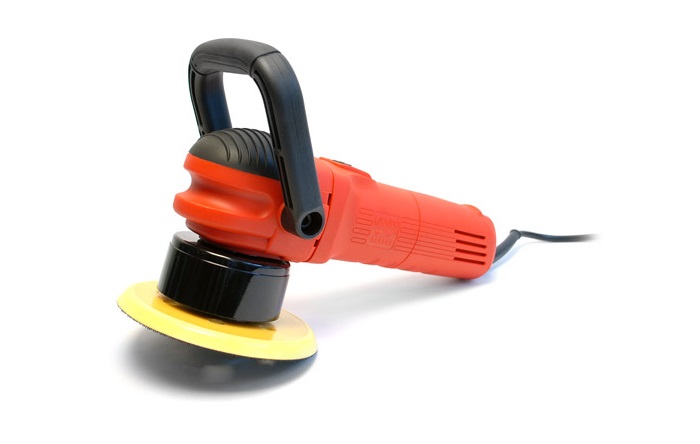 Griot's Garage Speed Shine - nearly magic
One chemical product out of the producer's range to pay your attention to is Speed Shine series. It's sold in small spray bottles and in large economizing packs. The product is thought and viewed to be revolutionary liquid for car owners. But let's face the reality - it can't cost as cheap as it does now. Although, there are really not bad features to mention:
you can clean your car in 5-10 minutes with no water at all;
the liquid lift any dirt from the paint and then it's wiped away with soft rag;
it leaves the car shining and glittering after use - completely true;
the product works as quick way to prepare the vehicle for important event;
it doesn't cause any harm to the car and its important parts.
But there are also lots of false factors about the product. Ads sometimes say it can protect your vehicle body from getting dirty again - it's not true. The liquid is fully wiped away after use. And also it's thought to replace car washing - it's not true too. The truth is that you'll have a lot of dirt in the places where you can't reach with the rags. But it really works and can be helpful sometimes.
Griot's Garage Paint Cleaning Clay - what does it clean?
To tell you the truth, I expected nothing out of the clay. But actually it appeared to be the necessary product to prepare your car for polishing and professional care. It's made to work with bad contaminants which tend to eat into paint and spoil it quite soon. It actually brings more effective waxing of the paint and gives opportunities for optimal polishing. And one more thing - it doesn't destroy the protective layer of paint which is vitally important for your car.
Other products of Griot's Garage and my opinion for using them:
Drying Towels and Clothes, Polishing Clothes and other rags - you may buy them of any other brand but these ones seem quite long lasting and quality made.
Black Shine Tire Coating - makes your tires look nice (but it lasts up to first puddle or some dirt road on your way).
Polishing Wax - very efficient way to keep your car shining and glittering like a new one, and also quite easy way to keep the paint layers safe.
Leather Care product which is universal for all kinds of natural leather in cars, it helps to clean all the objects and make them look quite great.
Griot's Garage Interior Cleaner - universal spray to clean the plastic things in your car, it helps to provide optimal look for all inner parts.
Do I recommend using all these things? Well, personally I think that if you have all Griot's Garage products in your car or garage, you are a little bit mad about vehicle shining. But some of these products seem to be great for buying. You can get a lot out of pastes and polishing wax clays. New technologies don't stay still, they move forward and take your car with them.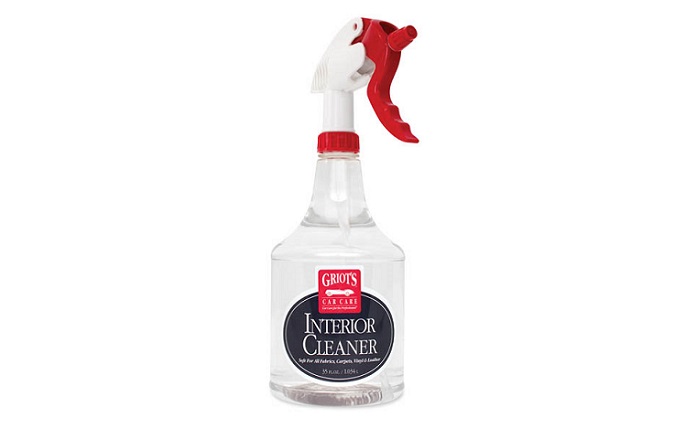 Should I buy a lot of Griot's Garage products for car care?
It's not easy to say that the company makes best products ever. You may clearly understand that such words tend to be false even about the most expensive brands. But I can recommend you some options in assortment of Griot's Garage to look at and to consider buying them. It will be great decision if you use them at least from time to time and make your vehicle really beautiful. Though, I also can't guarantee you that there won't be any troubles.
Personally, I would buy Griot's Garage Speed Shine and also some rags to ensure optimal care. There are good things to care about leather and plastic too. Other options are also ok, but they aren't in my circle of interests. If you like messing about your car by yourself, then you'll probably need some more products of the brand. I prefer going to professional cleaning service and order main car cleaning and polishing there. But the testing showed that you can cope with it nearly with the same results if you use appropriate products.
To finish the review I propose you to look at how the clay and spray of the brand work on practice: