SUVs have always been in great demand in the United States. This is explained by an excellent cross, longevity and reliability in all conditions. Day-to-day car manufacturers replenish the SUV market by improving the power, comfort and design. In this case, we consider the luxury options that are very popular.
10. Infiniti QX80 AWD
Car with excellent maneuverability and control in all conditions, excellent build quality make it popular.
Specifications: 5.6-liter V8 engine 405 hp and a maximum speed of 210 km/h Four-wheel drive, 7-speed automatic transmission with manual shift function.
Interior: Spacious and comfortable 8-seater interior, luggage compartment volume of 470 liters, Interior leather upholstery, air purifier Plasma Cruiser, inserts of wood, the central display mounted on the front panel, high-powered speakers and high-end sound system BOSE ®. Tracking system "dead zones» Blind Spot Intervention ™, four-zone climate control, all-wheel drive All Mode 4WD provides a smooth ride, the system Omni direction AVM, cruise control, ABS, Dynamic Stability car VDC.
Exterior: LED Tail lights, fog lights, a huge, chrome grille, 22 inch alloy wheels, longer wheelbase, a rear spoiler and tinted, rear glass.
Price: $ 65.000.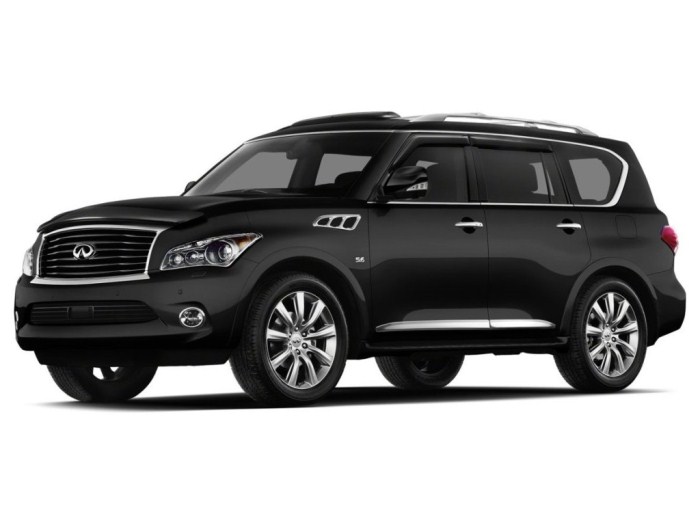 9. Toyota Land Cruiser
Great SUV for all criteria - excellent permeability, power and style.
Specifications: 5.7-liter V8 engine to 381 hp Four-wheel drive, 6-speed automatic gearbox.
Interior: 8 seats, Leather upholstery, Heated steering wheel, ergonomic front panel with multimedia information display, adjustable driver's seat in 14 directions.
Exterior: chrome grille, bumper, and headlights with a new design. 18 inch alloy wheels, front and rear fog lights, spectacular curves on the sides of the machine. Also, 4-zone climate control, a lot of security systems - ABS, SST (Smart Stop), VSC, etc.
Price: $79 600.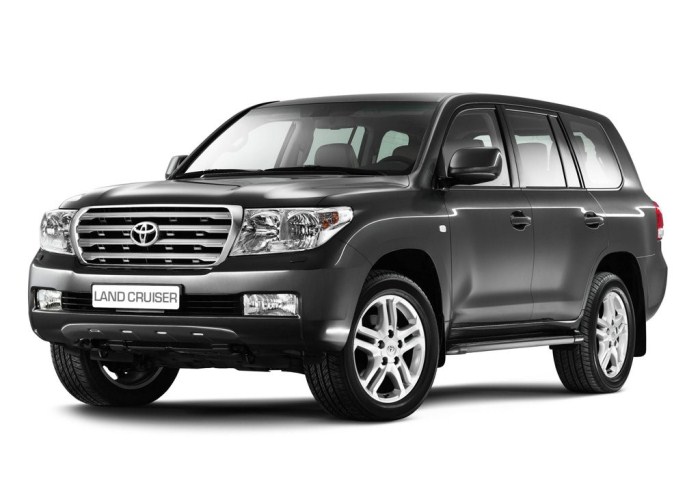 8. Lexus LX 570
Cult Lexus SUV with a high build quality and excellent driving characteristics.
Specifications: V8 petrol engine volume of 5.7 liters capacity of 367 horsepower. Permanent four-wheel drive, 6-speed automatic transmission with sequential shift mode.
Interior: Leather interior "Semianline", as well as the gearshift lever trims leather and wood accents, comfortable fit driver system, cruise control, as well as two multimedia LCD display and 8-inch touch screen display on the front panel.
Exterior: Modified darkened grille, rear spoiler, LED daytime lights, side steps with lights, as well as 18-inch alloy wheels easily. ABS, help system when you turn on the roads.
Price: $82 630.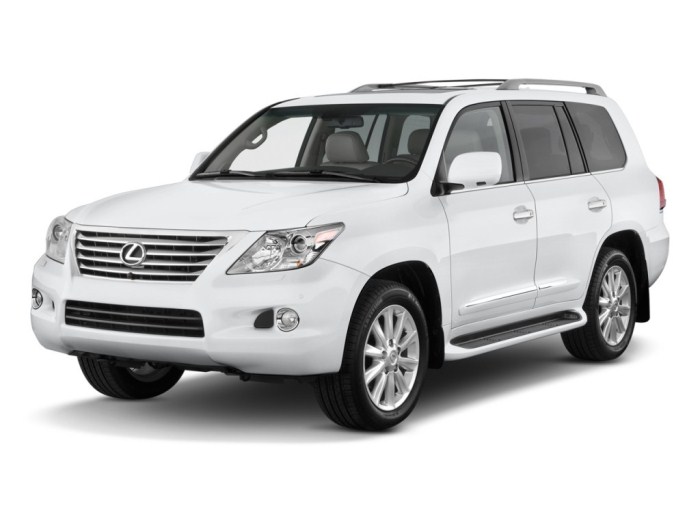 7. BMW X5 M
German premium SUV class combines elements of sportiness and extraordinary power.
Specifications: 8-cylinder gasoline engine Twin Power TURBO volume of 4.4 liter with automatic turbo supercharged colossal power - 555 hp and the maximum speed is 275 km/h Four-wheel drive and six-speed automatic gearbox.
Interior: Upholstery leather Merino, providing high ergonomics and lateral support, the ability to power seats, two separate rear-seat passenger.
Exterior: Recognizable chrome grille, two air intakes, and sports body - all this makes the car dynamic and sporty. Intelligent system xDrive - 555 HP distributes all 4 wheels SUV, providing optimum traction and cornering control system and ABS.
Price: $88 000.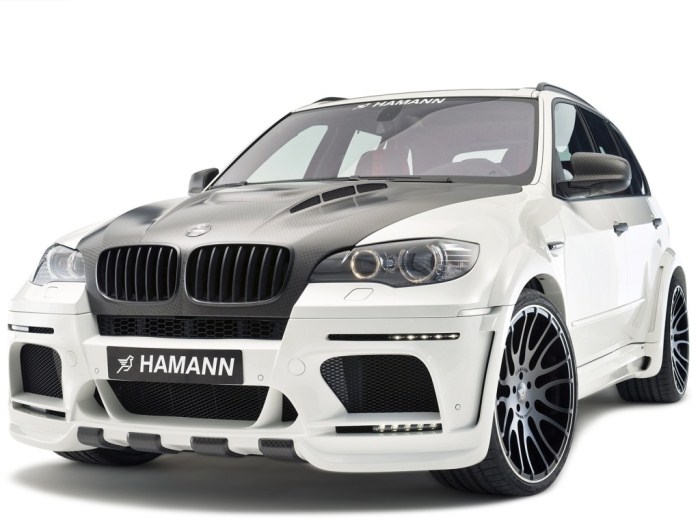 6. Mercedes M class
Luxury SUV to attract a glance, thanks to its dynamism.
Specifications: 5.5-liter V8 Biturbo engine capacity of 557 hp and maximum speed - 250 km/h Acceleration to 100 km/h in 4.8 seconds. Four-wheel drive, seven-speed automatic gearshift 7G-Tronic Plus, which provides a smooth transition of gears, higher efficiency and economy.
Interior: Stylish interior design made of leather. Ergonomic dashboard, armrests and central segments facing doors are covered with artificial leather ARTICO. AMG Performance steering wheel with "Nappa" leather trim, color display, built-in front panel, stainless steel pedals and aluminum silver switches. "Start-stop», ACS, which guarantees the best possible contact with the road.
Exterior: The front wings are marked with AMG V8 BITURBO, sport spoiler with recessed fluorescent lights; alloy wheels design "5-spoke" titanium gray.
Price: $97 000.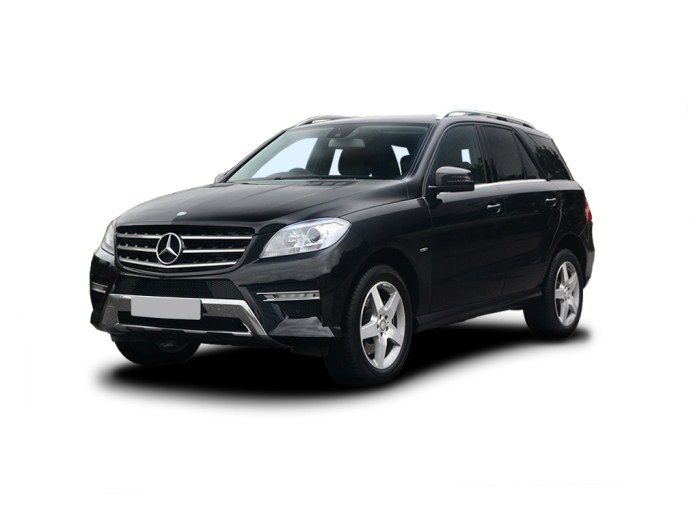 5. Cadillac Escalade
Vehicle class luxury continues to set records in the automotive industry.
Specifications: A powerful 409 hp engine capacity of 6.2 liters V8 with acceleration to 100 km/h in 6.7 seconds. Four-wheel drive, six-speed automatic gearbox.
Interior: Luxurious interior Escalade expands the boundaries of elegance and comfort. Impeccable soft leather trim, 8-inch information display with the navigation system, ceiling display, ergonomic dashboard, power seats, seat upholstered in soft aniline leather coasters with the functions of cooling/heating as well as wood trim olive and walnut with decorative inserts. Remote start system, stabilizing system StabiliTrack, warning system of the object in the "blind spot."
Exterior: side moldings, door handles of the same color to create a solid machine profile, single-colored grille, chrome elements, 22 inch knitted wheels.
Price: $83 000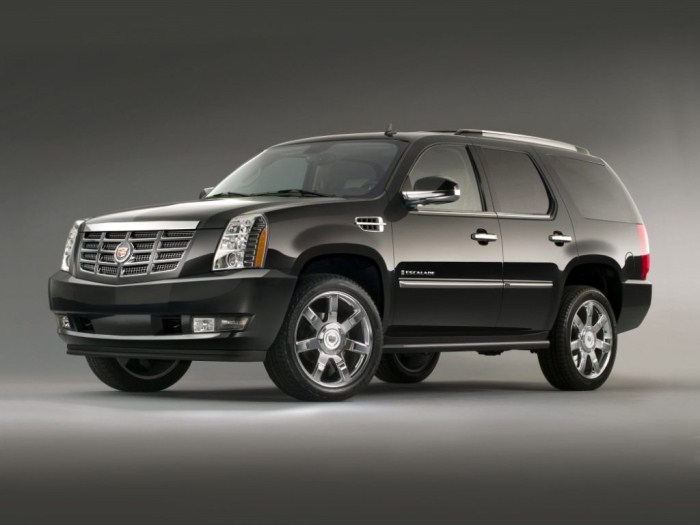 4. BMW X6 M
Sporty, elegant and high-quality German SUV lineup of M Performance.
Specifications: Heavy duty 4.4-liter V8 engine to 555 hp and a maximum speed of 275 km/h Acceleration to 100 km/h in just 4.7 seconds. Four-wheel drive, automatic 6-speed gearbox and rigid sports suspension.
Interior: Sport seats with adjustable side bolsters, leather upholstery, three-spoke steering wheel with control buttons and brand BMW logo in the middle, ergonomic dashboard with integrated information display.
System: Brake System ABS, cruise control, iDrive. In M mode, you can accelerate to maximum speed.
Exterior: "Aggressive" bumper, four exhaust pipes, larger air intakes, four strips in two radiator slats, 20 inch wheels, LED lights, many icons BMW.
Price: $ 93000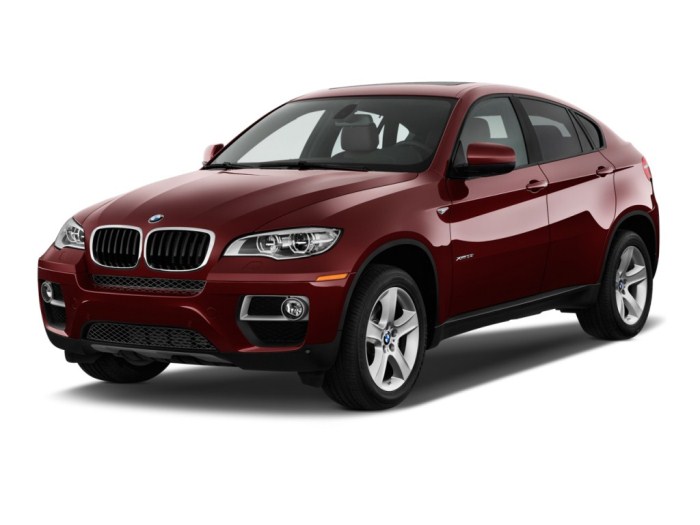 3. Mercedes Benz G-class 63 AMG
" Geländewagen " - the legendary luxury SUV, popular all over the world. Model available 63 AMG flawless throughout: Power, style, design, comfort and luxury.
Specifications: 8-cylinder V8 volume of 5.5 liters capacity of 536 hp Maximum speed is - 280 km/h, 7 speed automatic transmission AMG SPEEDSHIFT PLUS 7G-TRONIC.
Interior: Exclusive interior upholstery - design and decorative finish using only natural materials. Gearshift lever with skin insert, many inscriptions and markers «AMG», the use of wood and carbon fiber trim in quality, Alcantara headliner. The adaptive cruise control, parking system PARKTRONIC, automatic headlights, rear view system.
Exterior: expressive AMG bumper with huge air intakes, grille and moldings AMG, two chrome exhaust tailpipes, spare wheel cover, tripping of steel, stylish and luxury icon Mercedes.
Price: $135 700.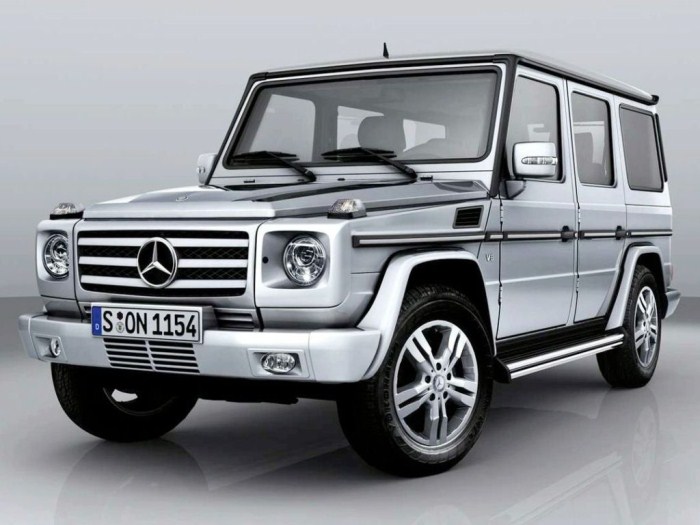 2. Porsche Cayenne
Versatile SUV with a powerful engine and intellectual ride.
Specifications: 8-cylinder engine of 4.8 capacity of 550 hp Top speed is 283 km/h, in addition to this - four-wheel drive, 8-speed automatic transmission Triptronic S.
Interior: Spacious and comfortable interior, made of genuine leather, adjustable three-spoke steering wheel, the information display size of 7 inches, one of the best BOSE audio system and an auxiliary TFT screen on the dashboard. Parktronic, cruise control, brake system ABS.
Exterior: Expressive lines and curves on the back and sides of the machine, a powerful air intake, 21 inch black wheels with the arms PORSCHE, LED headlamps, and a panoramic roof.
Price: $146 000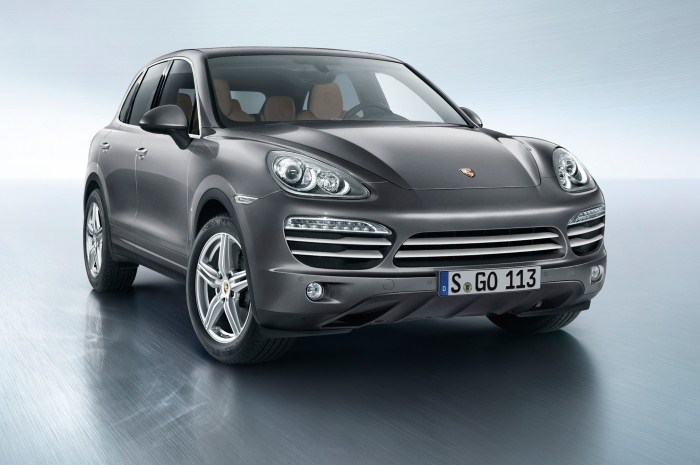 1. Land Rover Range Rover
The famous British SUV, leading to its off-road capability and agility in all conditions.
Specifications: Eight-cylinder petrol V8 engine capacity of 5.0 liters and 510 hp and the maximum speed - 225 km/h Four-wheel drive, 8-speed automatic gearbox.
Interior: Climate control, leather upholstery Oxford in eleven colors, on-board computer, heated seats, 5 seats and 2 major secret electromotive located under the luggage compartment floor, panoramic roof, touch screen, steering wheel, three-dimensional audio Meridian. Due to the raised position the Central Management Console everything you need is at your fingertips. The salon is very spacious and comfortable.
Auxiliary systems: ABS, stability system ESP, Hill Descent System and when starting uphill.
Exterior: expressive features and distinctive SUV design stress - grille, vents on the hood and side vents with Gloss Black finish and fog lamps.
Price: $154 400.
The most expensive options that Porsche Cayenne and Mercedes Benz G and rating winner - the legendary Land Rover Range Rover. This is explained by excellent build quality, luxurious interior, powerful technical data and spectacular design of an SUV.