As soon as you hear some extraordinary propositions and promises of car accessories producers, you start hesitating in the qualities of product. But sometimes it happens that we underestimate some propositions in this way. It can often appear with paint coverings which offer you to protect the layer of any troubles for years to come.
Today we have the Xzilon review. It's revolutionary product which is known for years in aviation industry. A lot of luxurious companies in different spheres use it to protect the surfaces from destroying of a paint layer. One name can tell you everything - Boeing uses this cover to ensure the aviation paint stays on its place for years.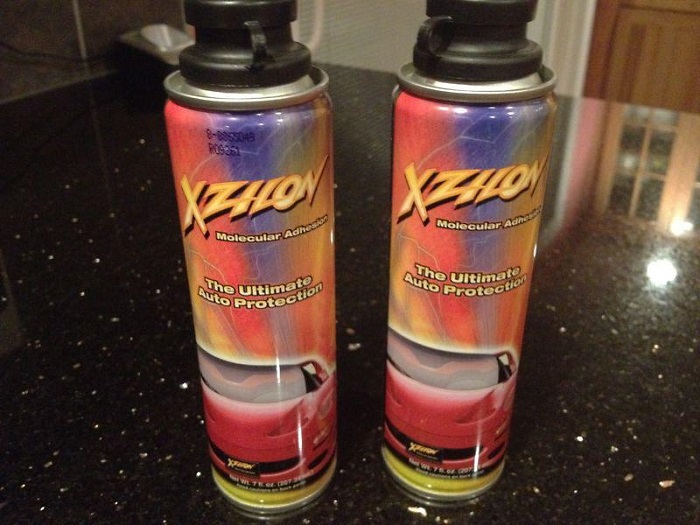 How does it work? This is the most possible question to ask right now. Well, it works simply and we won't discuss any formulas today. The chemical range of the product is difficult even to name. And I couldn't explain you how it really works with my entire wish. But anyway let's look at what the producer promises and what are real effect of applying this nearly magical protection.
What are the expected effects of Xzilon car paint protection?
The producer doesn't say many words about the paint protector. There are only some points to discuss according to the way of working. You can't find in the contents anything which can hurt your vehicle's surfaces. If you believe the producer, you will have the show-room appearance of car exterior for a long time. The layer isn't destroyed by weather conditions and with any other troubles of car using. The product is said to achieve such wonderful results:
it's quite easy to apply - we'll give a little instruction in the end of the article and show the video with all the way;
the layer which is the result of applying Xzilon must hold up to 10 years on your car with the warranty given;
it will protect the paint from bird droppings, UV and also tree sap which is known to have bad effects on the paint;
road tar will never destroy your paint on the car in any case and acid rains won't cause troubles with lightened spots;
for 10 years you won't see the discoloration of the car from sun, bad conditions of usage and other problems;
the cover is also said to protect your car from gloss loss - it will shine like in show room being new and untouched.
Isn't it enough? These are only basic optimal facts about the product which is considered to be one of the best on the market. I shouldn't be as positive because we are about to make some test of the product. But I just can't find a place for writing negative facts about the coating liquid. Well, I'm sure, there are some. But to say you the truth, so far I have got all the promised results with my car. Only one fact I can't check - whether it will hold up to 10 years.
You might also be interested in NeverWet car spray products to protect your interior parts of getting wet all the time. Read my review of NeverWet production and form your own opinion.
What could be the negative facts about Xzilon?
To say some bad things for the discussion, I just have to find cons of the product. Actually, in customer reviews there are a lot of buyers who say that the product doesn't work at all. Personally, I see two reasons for that. The first is simple - you bought a fake. It's not that hard to buy fake of Xzilon in the market - better use huge shops to ensure original production.
Also we can remember that the cover has got some special recommendation for applying. So, you need to apply it correctly to get all the needed results. And this is the second main reason for bad customer responds.
Another con is the price. It can't cost little money because the product is quite famous and it's used in car manufacturing. Some companies buy tons of it to use with their production. And it proves the quality, makes the brand reliable. And it also creates bad feature - quite high price.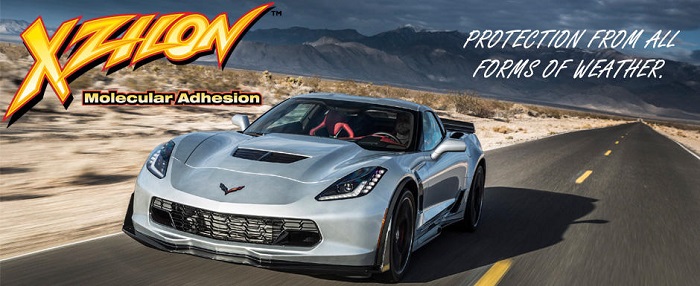 Which companies use the Xzilon for car protection?
The original Xzilon product is bought by Boeing, Rolls-Royce and Bombardier to protect the pint layers. And it can prove the company to be really successful. Such names in the spheres of machinery, aircraft and in other sections of the market prefer this product and achieve wonderful results.
You can't expect bad coating of your car's paint layer by using this product unless it's fake. But as I've already said, make sure you keep up with the instruction. In other case everything you do will be useless. I recommend you buying the Xzilon in reliable shops like huge internet markets. It's of vital importance to get exactly original production.
How to apply Xzilon paint finish on your car?
To begin with I need to say that this is universal coating that works in all kinds of surfaces. You can use the protection for plastic exterior parts, metal painted objects, alloyed wheels and even glass (the latest wasn't checked by me personally). Everything you need to do is to apply it once. It doesn't need to be put on the car or the second time unless you drive your vehicle for 10 years and more. The instructions are quite easy but necessary to obey:
First thing to do is quite standard for all protection coatings and products of this kind. You need to wash your car and then dry it. Give the metal parts some time to be dried naturally and only then start applying the protective coating.
You may also use some clay bar for removing any strong pollution and particles from the car body. Remember, you will work with this coating only on the outside part of your car, don't apply the thing in the interior.
Then take Xzilon tin (check the expiary date - it's 1 year of production date only) and also get a microfiber cloth. Before applying you have to ensure that there aren't any direct sunlight beams - better do it in a garage.
Take the first microfiber cloth and make it wet with Xzilon product, then gently cover a little area (up to 0.5 square meters) with the liquid. While the area is still wet, take the second dry microfiber cloth and remove all liquid from the metal or plastic part.
The liquid penetrates the top level of paint and makes it resist any kinds of damages, pollutions and color changing. It sits on top of the paint layer until you decide to make a deep polishing or chemical waxing.
The whole process will take you much time but it really pays off to do that to your car. After the process you won't need any waxing and polishing. You will only need to wash your car regularly. And also pay attention to the waxing restrictions. Better don't use any waxing liquids and chemical products to prevent protective layer damages. Producer of Xzilon offers you to carry on with just a simple car wash - and everything else is really completed with this optimal protection of your car paint.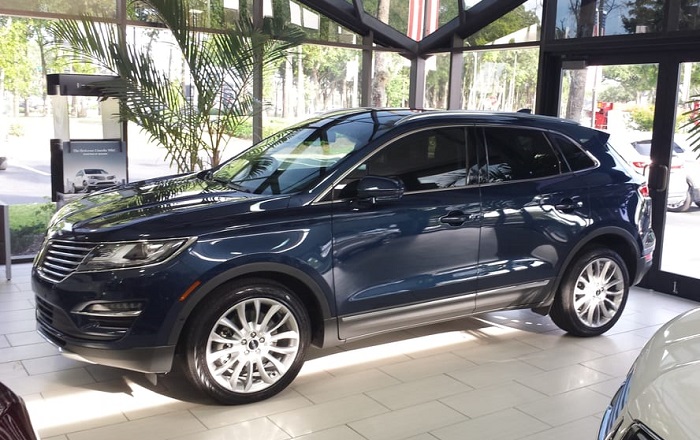 Should I use Xzilon on my vehicle?
If you look around while driving through the cities, you may have noticed that there are loads of new services and car washes which propose you to have the Xzilon protection. This fact also gives quite good emotions as there are lots of drivers who rely on the product. Actually, you won't need to pay a lot to the service - it's absolutely possible and quite easy to provide all the protection by yourself.
You just need to buy original product and apply it by keeping up with all the requirements. Pay attention to all the things which were said earlier in the article. I can't give you straight recommendation. But if you read the customer reviews and look at ratings of the product, you'll find loads of wonderful opinions even of professional and experienced drivers. It makes me sure that the product will work long enough. Let's also watch the video of how to apply the Xzilon liquid with your car: