Every car owner wants to see his vehicle as one of the best looking of its type and year. For this someone would spend thousands of dollars in specific companies which usually don't bring any success. So, there should be some cheaper way to keep your vehicle in very nice condition. Pay attention to wax polishing materials you can use easily in your garage.
One of them is Simoniz GlassCoat - I propose you the review of its features, pluses and minuses. You'll easily see that there are hundreds of products like this one in the market and you can easily buy nearly any of them. But Simoniz seems to be wonderful according to customer reviews, technologies used in production and quite affordable price.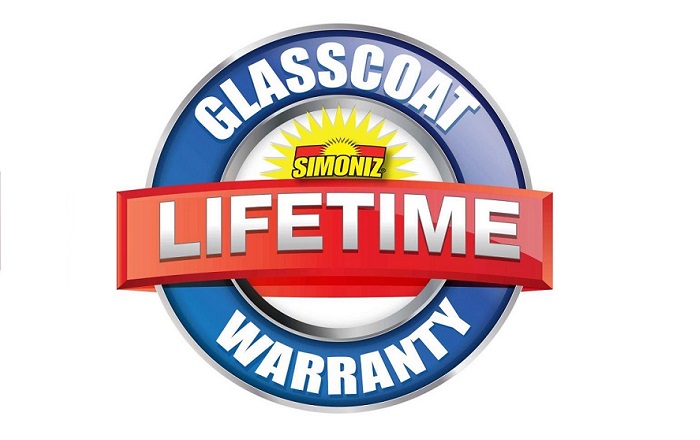 Also it proposes you a lot of wonderful results from using. Of course, the producer makes it very positive and gives you lifetime warranty for the product. Although, you won't find all of the promised results after application of such wax polishing material. Let's review the producer's promises and then look at real situation.
What does the producer say about Simoniz GlassCoat?
Simoniz provides quite a low range of materials which are made strictly for car's body and are used as car cosmetics. This proves that the company wants to keep its image in the eyes of customers. But the promises sometimes seem to be absolutely unbelievable. Today we make a review of GlassCoat production and therefore we'll look at the majority of features promised by the brand:
the wax helps you protect the exterior of your car from all kinds of destructions and troubles;
in interior you can also use the same product to prevent small damages and design changes;
it can be applied even with no previous experience of car polishing, it's easy and very quick;
there is no need to repeat the procedure as the coating stays active throughout the car life;
it also provides quite great protecting from color changing connected with sun and acid rains.
So, the product now seems to be really magical and marvelous in all sides. Though, there are still some reviews and responds which call the company fraud. We should check the real effects and all types of possible mistakes with application. As I've seen in practice, a lot of bad responds are connected with such things as wrong application of wonderful instruments. So, there shouldn't be any quick judgments.
If there are some trobles with cooling system or head gasket in your vehicle, read my review of Blue Devil special liquid for head gasket sealing.
Exterior usage of Simoniz GlassCoat - wonderful results
After applying this mixture, you can see that the car paint gets shinier. It starts glittering with any angle and appears to look much more interesting. Your car seems new now. Then you can notice that the color perception changes a little bit - it now seems to be quite deep and more beautiful than it was before.
Also you may see that the Glasscoat changes the paint thickness. It adds some invisible layer to protect original paint from all kinds of destructions. Bird droppings, acid rains, insects and tree stuff falling down onto your car won't be a problem anymore. De-icing materials which they use to keep roads safe in winter also can damage your car paint. And the Simoniz saves from that, too.
The last thing to say is aerosol paint. If someone will want to paint something on your car, the original paint layer won't be destroyed. You'll just need to polish your car with some deep polishing materials and get it back as from the production.
Interior protection - special purposes of Simoniz GlassCoat
Also basing the story on my own experience, I'll tell you that my car suffered a couple of times because of my lack of attention. I spilt coffee and tee, milk and cola hundreds of times and always there were left some troubles which I couldn't get rid of. Now I have new car which was protected with Simoniz GlassCoat and actually it works.
Ok, it doesn't do all those magical things which are promised in the instruction. But you can actually test it by yourself. All food and drinks, sun color changes, clothing dye and even blood won't leave any visual troubles at all. Also once my daughter vomited on the backdoor from inside - and still there aren't any marks of that. You can protect all the materials inside the car from destroying.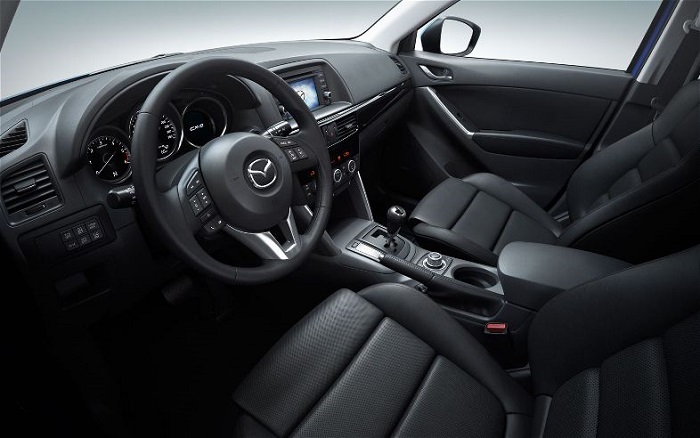 How to use Simoniz GlassCoat?
Well, if you are one of those who write negative responds about this product, maybe, you need to read the rules of how to apply GlassCoat mixture. First thing you have to do is to wash your car carefully. Any dirt left on the body or inside the car will mean troubles in using the special wax. Then don't forget about protection of your hands - use latex gloves in order not to get any troubles with your fingers and hands skin. Then provide next steps:
Open the bottle of Simoniz liquid and don't try to make it very quickly - be careful at making any action after that.
Take a special soft rug or better buy car wax applicator to achieve the best results with the procedure.
Pour a little bit of the liquid on applicator and start rubbing it into a small chosen area on your car.
Best is to use back-and-forward strokes and start from the top of your car otherwise you'll miss some elements.
In a couple of minutes after you've finished everything in first part, take microfiber cloth and start removing all unnecessary parts by rubbing them.
For interior everything is the same but before using the coating you have to clean all parts for maximum results.
If you won't achieve anything with the procedure written above, then you just bought some fake. There are a lot by the way, so be sure you purchase exactly original bottle of liquid which is sold in big online shops or in dealers' shops and car wash services. To provide optimal result you need to find also some rugs which will be optimal to wax your car with this material. You'll see no troubles if everything is done properly and as the producer says.
What about alternatives on the market?
Well, there are a lot of alternative products but every one of them seems to be really individual. And it's quite hard to decide which exactly you need to buy. Today I will just present some names and won't make detailed review of them. Anyway, you don't need to choose some exact option until you test it by yourself. These are the main competitors on the market:
Liquid Glass polishing materials - the company provides very good variants of car waxes with optimal features and quite great reviews of customers, but the protection isn't as visible;
NanoSkin products - also quite great materials which are seen as optimal for all kinds of cars, but it protects only metal parts of your vehicle and seems to be too cheap to be very effective;
Carpro Cquartz - another interesting competitor which is quite great in all sides but the price, it's very expensive and seems to be even less effective than some models of cheaper products;
McKee's Glass Coating - another optimal variant to use in your car which has nearly the same description as all other types of coating for such purpose, be sure it's really worth buying;
Migliore Strata - for lovers of quite unusual thing for their cars, interesting option to look at among others, quite effective, with good customer responds and other wonderful features.
So, as you see, there are plenty of things to buy on the market and you can choose whatever you want. But Simoniz is still wonderful in a lot of ways and sides. It seems to be on the middle price level and appears to be wonderful for all vehicle types. And it's optimal also for inner space of your car. Though, there are some even cheaper options which seem great too.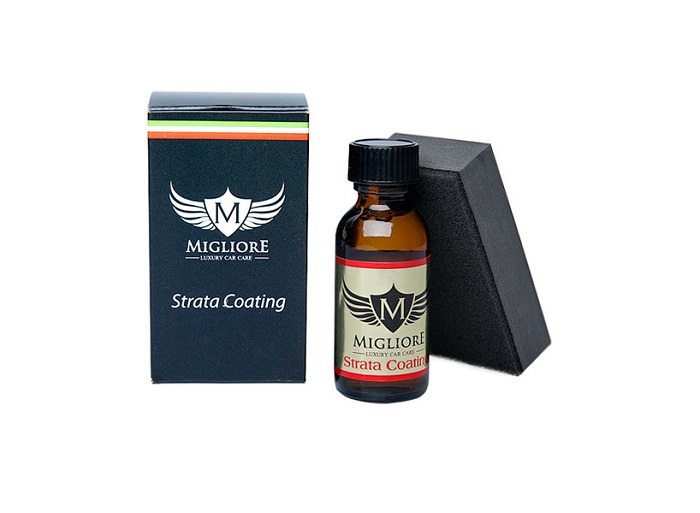 Should I buy Simoniz coating or not?
I can't give you any recommendations whether you need to buy the things or not. The only thing I can recommend is to test the product and understand if there are some really wonderful pros. Of course, you can't expect any magic and any other things which aren't represented in the instruction. But the product successfully does everything which is promised as main factors for purchasing.
And one more thing to mention - the Simoniz GlassCoat isn't as expensive as a lot of internet forum users see it. It's quite affordable and can propose you a lot if you use it correctly. So, to finish the discussion I can say you one thing - buy and check the results of the product. The company gives lifetime warranty for glass coating and offers you a lot for quite a funny sum of money. Look at how the product actually works on the next video: