In the beginning of 20th century nearly all cars were produced with special fitting in oiling parts. Wherever the vehicle needed to be oiled permanently, producers installed special kinds of bolts with holes inside. It's called Zerk Fitting and the option is still used in lots and lots of machinery including some kinds of vehicles, especially for commercial purpose.
Actually, the Grease Fittings were replaced by sealed connections which are aimed at lifelong living. For an owner it brings much more positive sides than you might think of. You won't need to service or clean such sealed connections for the whole life of the vehicle. And you won't say that about grease bolts with holes in all length.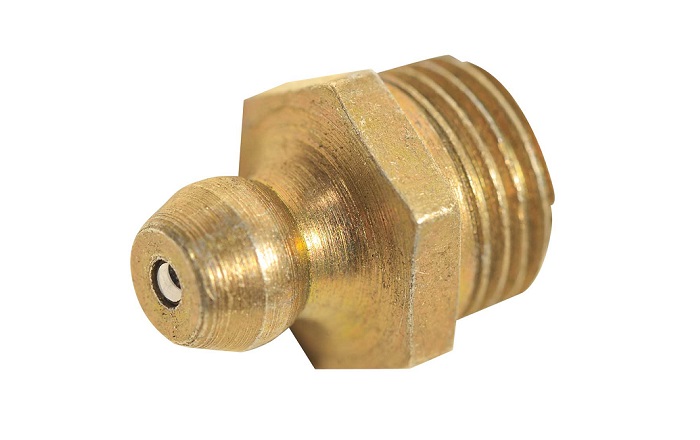 Today we still have a lot of cars and other machinery which use these options of fixing parts with oiling. And still it's efficient in any ways and provides easy service when needed. Some car owners now make a little tuning for off-road vehicles using the Zerk Fittings. After my review of the instruments I'll show a little example of how you can save some car's parts with it.
What is actually the Zerk Fitting itself?
It's a kind of bolt with the small hole for all the length. It's installed in the place which needs constant oiling or pressure control. After installing the mechanism can serve as the oil delivery or for some other purpose. You can adjust the thing to any place if you have some time and instruments to do it. There are some features we can look at to understand more about the nature of grease fittings:
the installation is permanent - you won't need to replace or change it every year or something, but the possibility of it exists;
inside the thing there is a small metal ball which is forced to move back and forward according to the oil pressure;
it actually plays the role of a valve which opens under pressure in optimal conditions and lets some oil in the area;
the grease can't escape back because of the ball - as soon as the oil is there, it can't be revealed again anyway;
one more function of the ball is to exclude dirt and any hard particles from the oil flood and ensure its quality;
grease gun can be easily installed into the fitting and used when needed, you can operate whenever you want.
This option helps you to deliver lubricant once a month, for example. And that it why such interesting instrument is now getting its second life. On the one hand, all machinery tends to be simple and without the ability of quick service. On the other hand, you can get your car parts to live much longer with this simple and cheap option. With the help of oil gun you'll constantly keep the part oiled and greased with the needed kind and amount of material.
Which company of grease fitting should I choose?
It's impossible to give such recommendation because there are plenty of companies which make this simple connection. You may choose US produced option and be quite happy with it. But even some Chinese and other Asian companies make wonderful fittings with one more pro - very low price.
When choosing the fitting and the company of production, make sure you buy exactly needed thing. That's one reason I would recommend you to choose specialized shops for purchasing. It allows you to have some advice from professional sellers. Of course, you can choose internet shop and find wide diversity of the products.
Also I would pay attention to the variety of producer's proposition. If the company provides only one or two options, the Zerk product isn't the main in their assortment. Better choose the producer with large variety of options to choose from. Of course, look at prices also. It's quite important to keep the thing in the middle or high price level.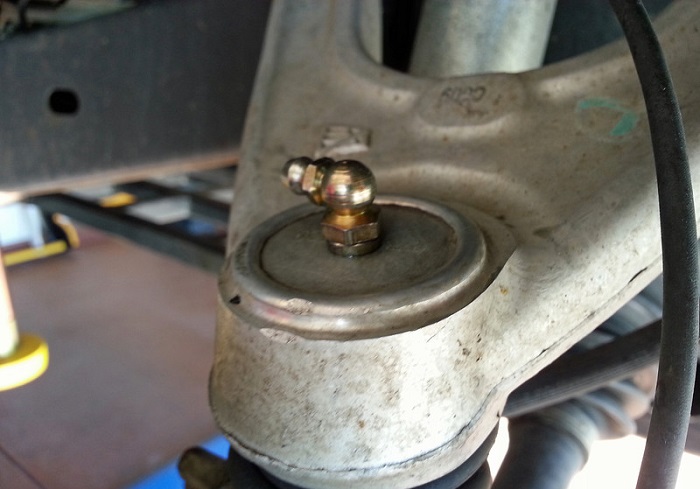 What if I need to replace old Zerk Fitting?
Sometimes the fittings we buy in the market appear to be not very long lasting. These options are quite bad to purchase because after that you won't be able to choose optimal fitting of other producer and fit it into the old hole. So, better think about it from the first time and buy optimal options. Anyway, if you need to find some change, you can do it with no problems.
First thing to look at is producer's proposition. Some companies make lawnmowers, tractors, special equipment with originally produced Zerk Fittings and it still appears to be the best option to choose. Also you may look for options in analog list. Usually it won't be the trouble to find some exchange variant if the fitting was installed by producer.
The other thing is when the fitting was installed by you. In this variant you will need to find exactly the same option as you bought first time. If it's not possible or you don't believe in quality of the product, find the fitting with the bigger diameter. It'll help you to install it again with no major troubles.
Example of usage - Zerk Fitting for ball joints in your car
Many SUVs and other off-road cars can live long and survive without any troubles. And still there are some parts which might be less long lasting than others. In this situation you'll still need to find the optimal way out of the trouble. Many SUV owners say that installing the Zerk Fitting to the upper arm ball joint (and any other bolt joint also) will help you to make the life of the thing much longer. There aren't many steps to provide in the process of installing, so you can make it by yourself:
First thing to do is to get to the upper arm of the car to provide optimal possibilities for drilling and installing. Then mark the center with the center punch and get the drill to make the hole with needed diameter.
Second step is to drill the whole - be very careful with this action. The metal in this part of the upper arm is quite hard to drill. So, you'll probably need quite effective drill and some experience in making it.
Better split the second step on two. First one is to drill the place with a small drill bit to provide the hole. Then you may use the optimal diameter bit to make the hole with needed specs and size.
You'll need to thread some carving before installing the instrument on its future place. The kind and specs of carving needed you may see at the package of Zerk and also on producer's website.
When the thread is finished, just take the Zerk and fit it in the needed place. Use some grease for the instrument to provide rust preventing features. Also you will need some instrument to fix it properly in the place.
This is simple list of steps you might be interested in doing. But if you have some lack of instruments or you just don't want to make this on your own, go to the service depot. There the guys will make everything for a couple of seconds. You won't need to replace the fitting if you choose the optimal producer. After installing you'll only need to remember sometimes and oil the upper arm ball joint. It won't cause you any troubles.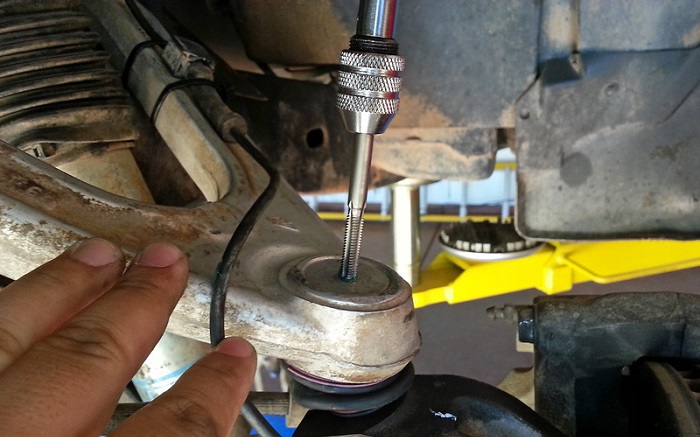 So, are the Zerk Fittings good idea for car tuning?
You can tune some parts of your car which need good oiling. With the help of Zerk products you can make it easily and even without any professional help. And I would also tell you that it won't cost you so much. The fittings themselves cost really low amount of money. So you can choose optimal variants of American producers. With this you'll get warranty and documents which will help you use the thing with all needed specs.
This is really interesting variant to treat ball joints in your car. You may find some vehicles where they still use Zerk technologies and succeed in it. And also you won't find it difficult to use grease guns and other options to provide optimal oiling of the parts. Of course, this is also the question of discipline. Find optimal kinds of fittings and your own ways of installing them. Also I propose you to watch the video with Zerk in work: