Have you ever seen the product which wouldn't have any bad customer reviews? In all my experience of reviewing the automotive parts and accessories this is the first time with Zerex G-05 Coolant review. I personally find this product marvelous and there are lots of features I really like about it. But I didn't even expect that it's so popular with other drivers.
In the history of my cars there were loads of types of antifreeze liquids. As soon as I got Zerex, I stopped changing them every time. But now I want to give you quite precise information with no personal opinion at first. So, let's get some customer reviews, product description and find out which options of this liquid suit your vehicle best.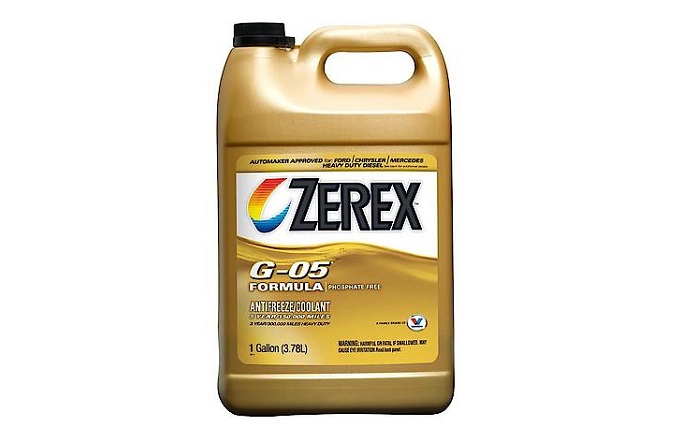 This is quite universal product which can be used in every type of up-to-date engines cooling systems. You could call it effective but it's not enough to describe all features and possibilities of the thing with that single word. At first I want to make a general overview of what the company says about its product. It will give us points to start with.
What are general features of Zerex G-05 Antifreeze?
The liquid is made to serve in car's cooling system. It suits a lot of models and types of motors, can work well in gasoline and diesel engines with no troubles. The formula of liquid allows it to keep the temperature stable and proves to be quite reliable in all ways and conditions of using. There are some companies which provide Zerex as the basic antifreeze/coolant in their cars while manufacturing or official servicing. Also let's notice such promises given by the producer of coolant:
it's one of the most stable and high-quality liquids in the market, it shows the sustainability and wonderful features of work;
the companies Ford and Daimler made the liquid as basic one for lots of cars, it's recommended to pour into these cars;
the Zerex Antifreeze can work well up to 150?000 miles or 5 years of usage - it means nearly whole life of a modern car;
the coolant is made to protect the inner world of your car's cooling system, it doesn't destroy any parts of your vehicle at all;
all aluminum and other cooling system parts are protected, their life appears to be long enough and no troubles appear.
Also the company says that the coolant may work with no problems and may show you very effective work even in extreme conditions. Zerex G-05 appears to be one of the most popular antifreeze among Ford drivers. Also if you have relatively new Chrysler car, the Zerex is probably recommended as original cooling system fluid. Pay attention to wide range of using - it can be poured into any type of machinery you can imagine.
By the way, do you want to protect your car body from any kinds of troubles? Read my review of Xzilon protection material.
How to buy original Zerex G-05 with no fakes?
The only trouble a lot of customers meet with is fakes around the market. The original Zerex G-05 antifreeze and coolant is sold in plastic bottles measured 1 gallon. The company proposes packs of 5-6 gallons and that might be a little bit cheaper than buying it one by one. It depends hugely on what you really need the antifreeze for.
The question is where to buy the Zerex production. I would recommend you to go to some large internet stores like Amazon. Here you are unlikely to find some fakes among original sellers and approved products. In any shop but the dealer's one you will have the troubles with choosing optimal original liquid produced exactly by Zerex. Be careful with it.
What do customers say about Zerex G-05?
It's hard to view all customer reviews and responds but as soon as you try to do it, you'll notice a huge amount of positive opinions. Customers say that the product can serve even more than 5 years. It's tested on some heavy duty cars which go hundreds of miles a day. And in these cases the antifreeze may appear to live even longer than it's said to live by the producer.
Also buyers of Zerex say that the vehicle started to heat better in winter and it takes less time to get the normal working engine temperature. When the working temperature is achieved, the antifreeze keeps it with all powers. It can show you much more functional pluses than you might think of. And it doesn't cool too fast in subzero temperatures.
One more wonderful plus which is really important to a lot of customers is price. There aren't any original cooling liquids on the market which would cost as little as that. The company provided wonderful options to serve for years and doesn't take a lot of money for that. And this seems to be the last evidence which is needed to make a purchase right now.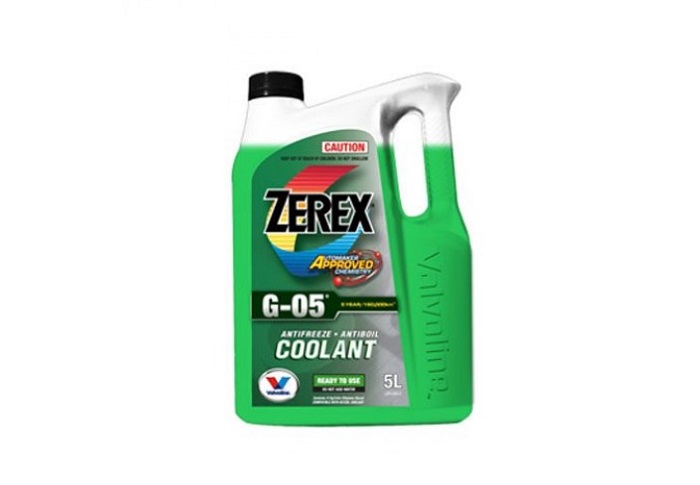 What are the other options of coolants on the market?
If you ask me which coolant you should buy for your vehicle, I won't answer this question. The trouble is that all types of vehicles have their own optimal characteristics of all liquids and fluids. The producers give these reasons in documents and instructions which you may find in the internet. But today we are concentrating our attention on universal and worldwide approved brand Zerex. I won't say that this is the only one coolant you might look at. There are also other wonderful options on the market:
Preston Extended Life Antifreeze - even cheaper variant of coolant which has restricted by producer model range and special formula, it also provides positive customer opinions and gives a lot of miles to go with no troubles in cooling system.
OES Genuine Antifreeze - wonderful liquid with quite high price but original qualities. It can serve you even more than the competitors, provides optimal protection for aluminum parts of your engine cooling modules.
Motorcraft Engine Coolant - is also proposed for some restricted range of models, very efficient liquid with great technical specs and easy changing. It doesn't get rusty with the metal parts of the system and even preserves them from destroying.
Mopar Antifreeze - another brand which decided to shock customers with 10 years guarantied work in the car's cooling system. The liquid is quite expensive but it also provides needed conditions for driving in nearly any car.
Pentosin Coolant - very expensive and efficient liquid for your vehicle. Personally I don't see why you have to pay more for this one, but the producer and customer reviews tell that it's obvious.
These are the most prominent competitors for Zerex G-05 in the market. You can find them better or worse than our today's hero, but you can't say they are bad. These options are popular among buyers and they earn a lot of money by selling hundreds of gallons every day. So, the brands have enough finance to work out new efficient formulas and make it even more effective. Whatever you say, Zerex still appears in the leaders.
Should I buy Zerex G-05 for my car?
Every time I tell one of my acquaintances about another antifreeze option I tested, they start asking the same question: So, man, should I buy it or not? This is obvious - you may go for any option in the market which you like and think will be good enough. I can say that there are no reasons against Zerex G-05. It's wonderfully produced product which covers all needs of your vehicle. This liquid is proved to be one of the best in the whole market range. So, why won't you buy it?
On the other hand, there are some restrictions in new cars. For example, you can't pour in your brand new Cadillac some liquid that you chose basing on customer reviews. The Cadillac Company rules here and says in documents which kinds and brands of liquid for cooling system you have to buy. It's very individual question and I propose you to decide it by yourself. With my experience I can add a recommendation - Zerex G-05 seems to be very efficient coolant. Also I propose you to watch the video and understand how to change the antifreeze in your car: