Cars are now an integral part of our lives and we can't imagine our existence without them. In some countries, personal vehicles are not that important. For example, in big cities in Europe, you have so cool public transport systems that you basically don't need your own car most of the time.
Also, if you are living in the center of New York, you aren't likely to want a personal car because it will take you thousands of dollars a year just for parking costs. Also, endless traffic jams will become a part of your life.
Trending: OUR 5 Golden Tips on How to Cut Your Driving Costs
But in all other cases, Americans desperately need a car, and often not just one vehicle in a family. This means they will get some additional services and buy some additional things like parts and accessories.
But there are some kinds of services for drivers you probably don't have a clue about. And some of them are so good that you will scream with relief that now you know about them.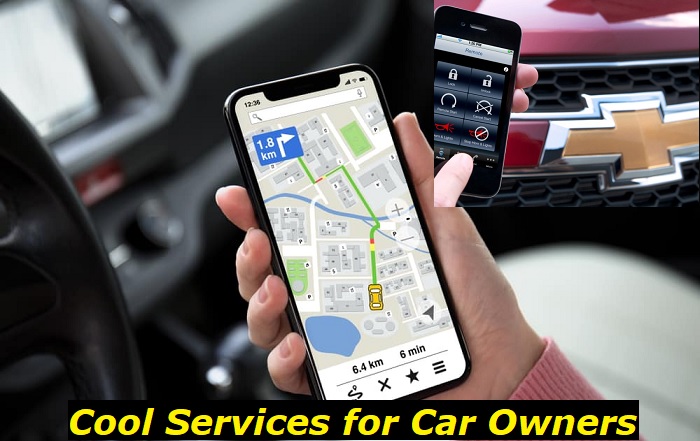 Let's see if we can surprise you!
1. Rideshare opportunities - save money and save nature!
The rideshare idea is not fresh at all. Businesses have struggled to create a safe and convenient service for ride shares all over the world and in the US, but only recently there have been some breakthroughs.
We won't name any specific apps or companies because you will obviously think we are advertising them. But believe us, there are a lot of startups that will amaze you with their functions and ideas.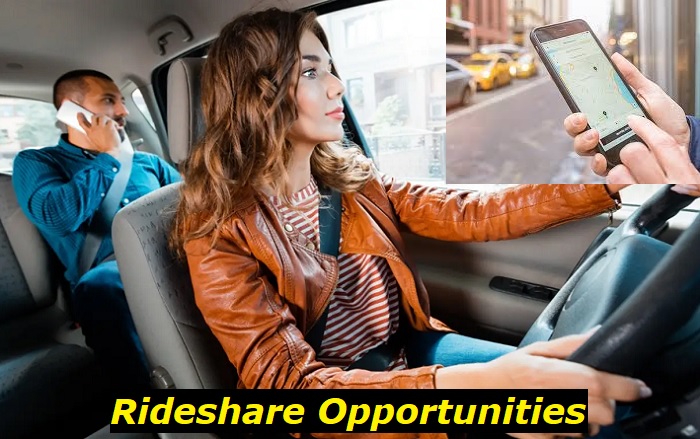 The idea is easy and cool:
one person owns a car and is planning a trip to some other city or just to another district of that city;
the driver registers the trip in a special app and forms a route they are going to use for the trip;
other users of this app can see this trip on the list of all trips and they can check the route;
if they want to join the ride, they apply;
after that, they just need to come to a certain place at a certain time and get into a certain car;
usually, passengers pay some fees to compensate for fuel costs and to let the car owner earn something;
but sometimes rideshares can even be free or very cheap - much cheaper than a taxi or an Uber.
So, the idea is cool for both, drivers and passengers. If you own a vehicle, you own a vehicle, you can register with an app for rideshares and get some money for your rides. Basically, this money will not even be your revenue because you spend it on fuel, so the tax question is to debate.
At least, this will help you reduce your costs for fuel and have good company on your trips. This thing works best for intercity and interstate rides but people have been using it widely for city trips, too.
We should say that the main thing is ecology, not your revenue. If you gather 3 passengers on your trip from New York to Boston, for example, these three people will not drive their own cars. This will help to avoid about a pound of CO2 from being released into the atmosphere. A pound! This is huge, and this is only one trip from New York to Boston.
2. Road assistance for little money
Every experienced driver has been in a situation when they badly needed road assistance. A broken engine, flat tire, failed suspension, strange noises, etc. - these factors will stop you from moving and make you change your plans.
What usually happens in these situations? We start calling our friends and asking them if they know some tow truck company or roadside assistance service to call. But usually, they don't, just like you and me.
And only people who have already been in such situations will give you a phone number that will save you.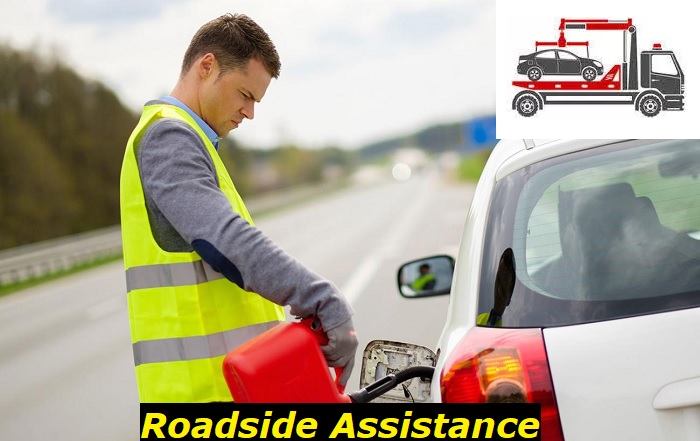 So, we are pretty sure you will need the prepaid roadside assistance with such options:
Trending: 10 Car Shop Tricks – Here's How They Cheat Us out of Money!
tire change once its flat wherever you are;
small technical help if your vehicle doesn't start or sounds weird;
fuel delivery if you have run out of fuel;
parts delivery if you need to have something urgently change;
tow truck service whenever and wherever you may need it;
legal help after accidents on the road;
battery recharging or replacement;
help to start the vehicle if something goes wrong;
other help on the road.
You can see that the range of services is just great. But how much will you pay for this annually or monthly? This is the most interesting part.
Most drivers in the US just don't know that these roadside assistance services are not expensive at all and they may even be included in your insurance payments. Some insurance companies offer roadside assistance and add only about 5% of their base fee to the cost of the insurance policy.
Usually, the cost of the roadside assistance is individual and it depends on your records in a certain insurance company. If you have a number of accidents in the records, you aren't likely to get cheap roadside assistance.
But anyway, this is a cool service that can make your life much easier and turn your trips into something safer and more confident.
Picking up someone in your car
Unfortunately, we tend to be even busier every single year. Our business or job needs more of our time and it seems to take all our souls. But we still have to care about someone else. It may be our parents, grandparents, or children who can't drive their own cars and that's why they totally rely on us.
We've found some companies that offer an unusual service called "picking up your mom/dad". We are pretty sure you can ask them to pick up basically anybody.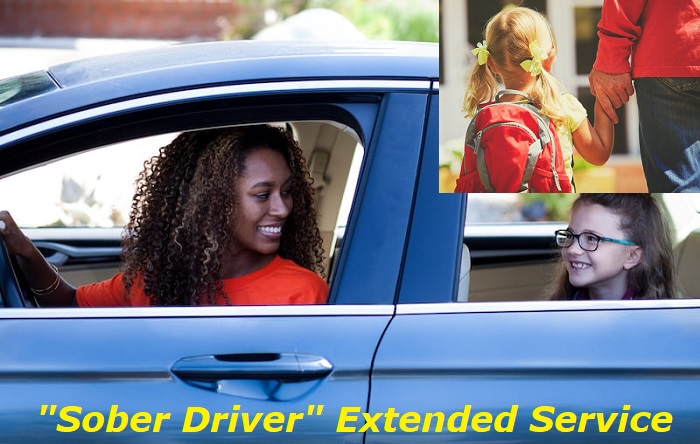 Here's how this service works:
you install the app and register giving details on your vehicle;
then, you may apply for the service - just state the certain time and describe the task;
a professional driver will come to get your car and do whatever you need;
for example, you may ask this driver to pick up your mom and dad and take them to your home while you are preparing a BBQ;
or you may ask this driver to take your kids from school to home when you are completely busy;
or you may ask the driver to take you home from a bar after you drank a beer or something.
The service is not new. You may know that taxi companies also offer such an option and they call it a "sober driver" or something like that. But now it's a full service and companies start making businesses offering just this "pick-up-someone" idea.
This is a cool thing because you get a professional driver and your kids or parents get pleasure being taken anywhere in your vehicle. Sometimes it's important.
Also, you don't pay a lot because the driver uses your vehicle and your fuel, so it will not cost you much. Of course, the fee depends much on what exactly you need to do and how much time it will take.
BONUS: Interactive gas station finder
We all use Google Maps and Apple Maps to navigate through unknown areas and to find something. For example, when we need a gas station, we are likely to use navigation in our vehicles or on our smartphones. This is the easiest way, but is it actually good? If you only use a certain gas station brand, the conventional maps will do their job. But what if you want more comparison options?
For example, there are a lot of maps that can show you the prices or types of fuel a certain gas station sells. For example, you only want a certain type of premium fuel available in just a dozen of gas stations in your state. You can check in an interactive map if there is a station near you that sells this type of fuel.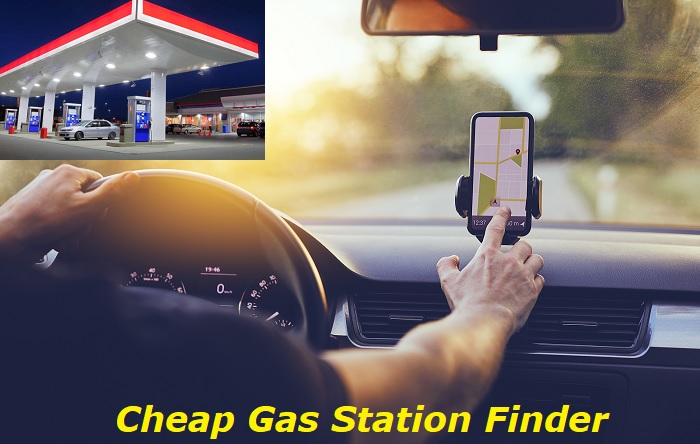 Also, you can check the gas prices. And here is the most interesting part. Sometimes, prices for gas differ much in neighboring gas stations. How often have you had this problem when you just leave one gas station with a full tank and empty pocket and then see the next gas station with a much better price for the needed gas type?
If you have this kind of gas station map application on your phone, you will never be fooled. Also, you'll be able to quickly check the gas prices near you.
Final words
We see that the services for drivers are now being developed really fast. A year ago, you didn't have even a third of those opportunities that are available for you now. But to use these opportunities with full power, you need to know that a certain service is good for you. The best thing is to just test the service and see if you like it. We hope some new cool services will enter the market in the future and we'll update the article with even more wonderful opportunities!