You may know that Jeep Wrangler TJ is a specially equipped Wrangler for off-roading. It has a lot of wonderful options, a powerful engine, a specially prepared gearbox, a decent all-wheel-drive system with many settings. It looks nice and it's really fun to drive. So why most people don't use it as a daily driver?
We wanted to find out so we asked many owners and also investigated forums to know more about people who daily drive their TJs and are happy (or unhappy) with the results they get. You may be surprised by some facts you will find in our today's article.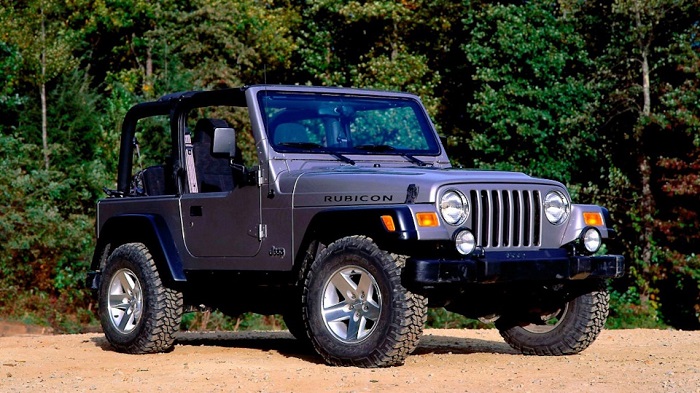 What can go wrong when using your Jeep Wrangler for daily driving?
First, we want to say that quite a lot of Wrangler owners will tune their cars and change suspension, wheels, gearbox settings to achieve better off-roading abilities. And those cars aren't made for daily drive. You will not feel the comfort and speed in these cars, and the asphalt roads will become your nightmare in a short while.
Here's what can make you change your mind if you want to sell your sedan and start using your TJ for a daily drive:
Suspension lift. No matter how you lift your Wrangler, it becomes less dynamic and shows worse comfort on the asphalt roads. But yes, it's much better for off-roading.
35 tires. They will fit your Jeep after some suspension changes, but they are not comfortable for your daily drive. Remember that the fuel consumption will be just monstrous.
Gas mileage. Well, if you have, for example, Honda Civic for your daily drive and are thinking to sell it and use your Wrangler TJ, better think twice. Your gas bills are going to shock you.
Gearbox changes. We know guys who have changed and remastered their gearboxes to make them more efficient for off-roading. If you did this, better avoid asphalt roads on your Jeep because it won't work well.
So if you have already made some changes to your Jeep Wrangler like installing 35-inch tires or something, then it's a purely off-road vehicle and you shouldn't rely much on its on-road abilities. You will likely get tired pretty fast especially if you drive intercity. Highways aren't the best place to put your Wrangler to even if it's stock.
Stock Jeeps - not bad for daily use
If you still have a stock Wrangler TJ, you may pretty well use it as your daily driver. Yes, it's not that comfortable for long routes, but it will do pretty well in city driving, work commuting, and supermarket journeys. This car is OK when off the road and it's still OK on the road.
Wrangler TJ was produced up to 2006, so your Jeep is going to be quite old. This may be the reason to not use your TJ for daily commuting because it will wear much faster and will need expensive repair in the end. Some owners will prefer saving the vehicle's potential for fun rides.
Also, if you have a 4-liter engine, you are going to invest thousands monthly into petrol - it takes really much gas and you won't find any ways to make it more economical.
Final words
We wouldn't use Jeep Wrangler TJ for a daily drive. This will cause extensive wear and will kill your car much faster. The TJ is born for off-roading and this is what you should use it for. The vehicle isn't that comfortable and enjoyable on an asphalt road and it can be even awkward on highways. So if you decide to use your Wrangler as a daily drive, you should understand all those possible problems that can occur.