Being unique is fun. These days our lives are becoming more and more typical with the increase in quick fashion and one-for-all solutions. Therefore, it's essential to find ways to preserve our identities and embrace our real selves. This self-expressiveness can come in any form and shape. From social media to your house nameplate and from your work desk stickers to your fashion wear, anything can be used as a tool for self-expression. Since we spend a great time of our lives on the road, we can begin our individuality campaign from here. Let's talk about customized motorcycle license plate ideas.
Customized motorcycle license plates open a world of choices for you when you are about to pick one of them. Some people use customized plates to show off their wealth; others express their pun and some sense of humor. Similarly, lovers and artists can use this opportunity to express their hearts out in the form of short decodable messages on these plates. Lastly, these customized plates can also be a great means of advertisement and marketing for your brand or your company. As far as it is not triggering anyone's emotions, spreading smiles in the long drives, and is serving your purpose, it is good to go.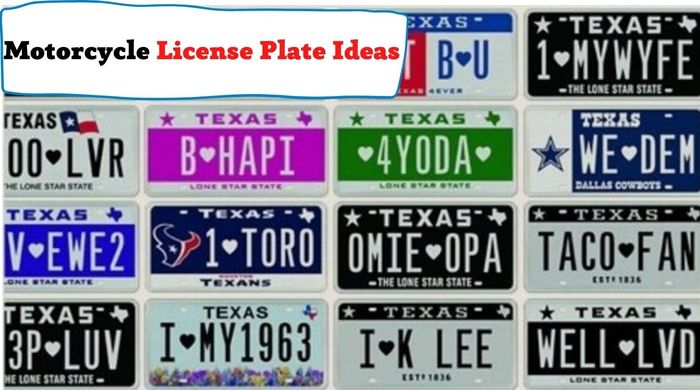 Why do Motorcycle Owners go for Customized License Plates?
Though regulatory authorities and automobile companies have agreed upon long ago to keep things simple, people have decided not to deprive themselves of any bit of entertainment. From what we can observe around us, these are the leading reasons why motorcycle owners like you go for customized license plates over the regular ones.
Marketing: Your business or company, or product identity will go to all the places with you and do your free advertisement and marketing for you. The license plate may include your business name, logo, contact numbers, and/or social media information for this purpose.
Applauding: our military is our pride, and we cannot thank them enough for their services. Any proud message to service members, military parents, children, or spouses is the usage of customized motorcycle license plates.
Electoral Campaign: Is your best nominee contesting elections, and you want to ensure no stones are unturned in supporting his or her election campaign? Your customized plates can help you achieve that.
Family Things: Your family loves surprises, and you haven't yet figured out how to surprise them in the coming family reunion. Say less. Just shortlist a family name, message, photo, or monogram and get it imprinted on your motorcycle's plate.
Association: a rather cool way to announce your association with any group/squad is to display their logo, tagline, or even the name on your motorcycle and let the people be aware of it.
Reminders: If you are bad at remembering important dates and anniversaries, and your wife always complains about it, worry no more. A customized license plate is the best gift you can give to yourself today.
Celebrations: Birthday, Marriage, First date, Graduation, or First Anniversary. As far as you have days to celebrate, you will not be short of things to put on your customized motorcycle license plate.
Tribute: those who we used to love and are no more among us deserve a lovely tribute in their honor. They will surely smile from the heavens looking at your motorcycle plate.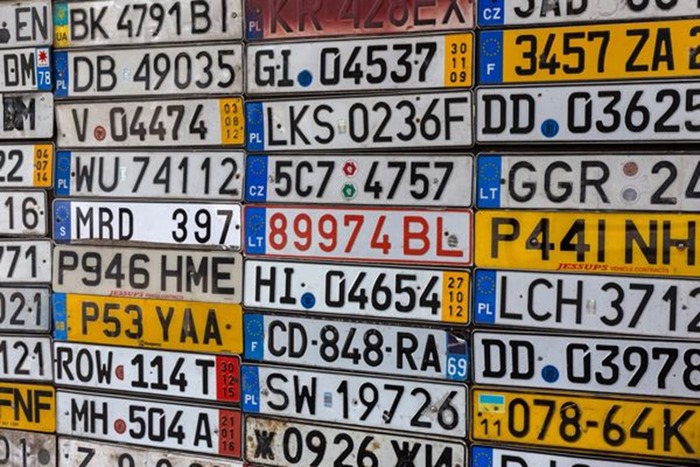 Custom license plate and a vanity plate: what's the difference?
Let's clear a common misunderstanding once and for all today. Most people confuse custom license plates with vanity plates and use these terms interchangeably, let's understand today the difference.
Vanity plates are essentially the license plates that are issued by the government of the state. These can be both regular license plates or personalized license plates. In either case, the department of state issues these license plates, and if one wants to personalize it by adding additional numbers, names, phrases, or symbols, one would be required to pay an additional fee for that. That additional fee differs in different states.
However, on the other hand, the custom license plates are those plates that are under no legal obligation and so are not issued by the government. For example, several states in the US don't require front license plates. This means one could display almost anything and everything on the personally designed front license plates. Moreover, the governing state may have a say on what type of content must be avoided while designing/displaying the unofficial plate, and all the citizens of that state will have to abide by it.
Witty and Hilarious Motorcycle License Plate Ideas
Be Creative using the numbers
Creating secret messages is not new but customizing your motorcycle license plate with those messages using numbers is very unique and trending. If you want something creative and up-to-date for your license plate, you can create some special phrases by using the list of numbers below: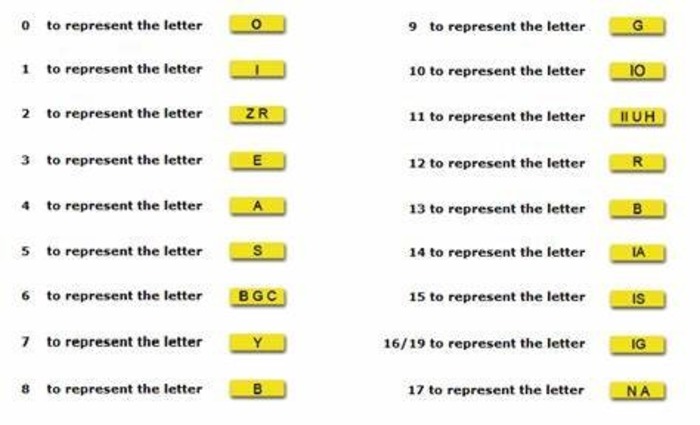 Customize your license plate with your favorite Names
Some people are close to your heart and so are their names. It can be you, your bae, or your family member, flaunting a name on the back of your motorcycle is surely something loving. The most common trend in customized motorcycle plate ideas is putting a name on your road avenger. Some people go for first names omitting the vowels, while others just settle for the first alphabet of the name, and it still makes sense.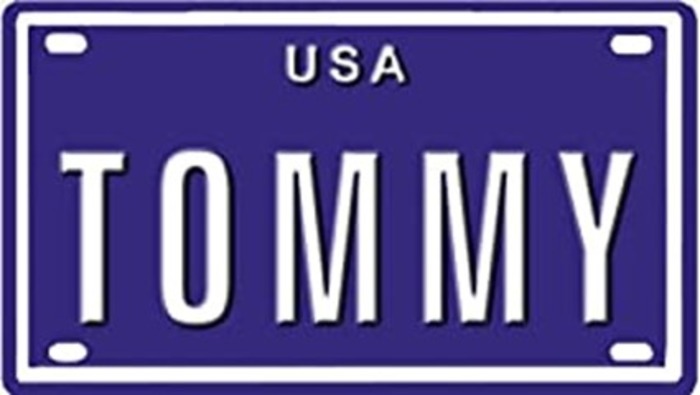 Express your feelings to your partner
When love is in the air, you cannot afford to miss any opportunity to express your feelings for your partner. No matter if your relationship has just begun or you are celebrating your first wedding anniversary, you can always use the customized motorcycle license plates to state down your special message. Even if your thing is one-sided, try a lovely phrase on the backplate and drive it around your person; the magic is bound to happen.

Design your license plate uniquely
Designing your license plate with something unique can be attention-grabbing and if you're a creative person, that'll compliment your personality. You can opt for a specially designed frame for your license plate or customize it to make one like in the picture below.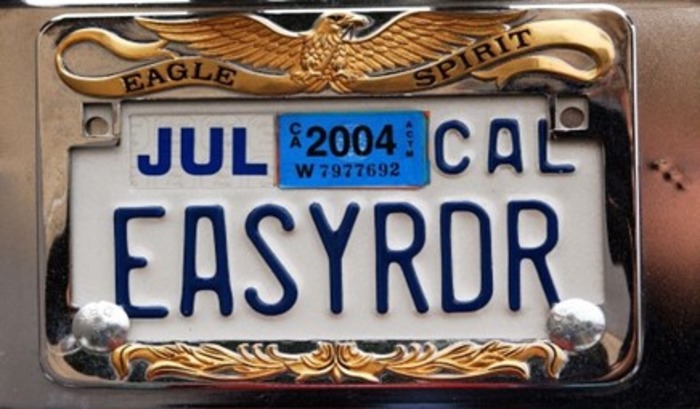 Design your license plate with a Humor message
A little fun is always necessary. There is nothing more refreshing and rejuvenating to see a punky little message on a motorcycle amidst your long & lazy drive. So, design your license plate with a humorous phrase and let the people know about your good sense of humor. Give people a chance to smile.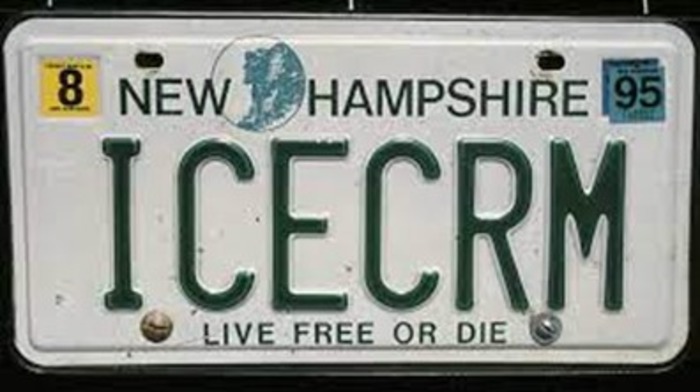 Show Your Love for Veterans
If you want to pay a special tribute to veterans, a specially customized number plate can be a great and unique way to honor them. Moreover, if your family member or close friends are one of them, this idea can work perfectly for you.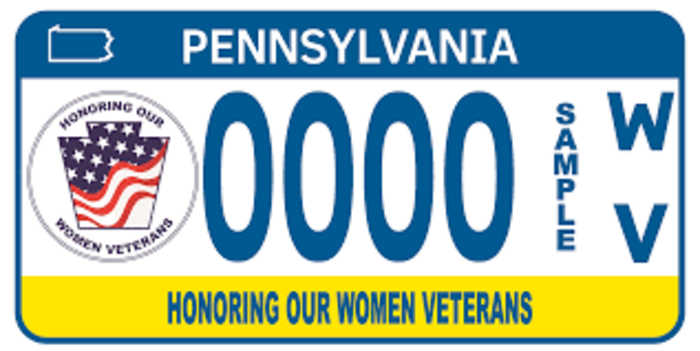 Show you love for your Dream Car
Who does not love cars? If you are a true car-lover and want to show your love for your favorite model, the time is now. Let's use your one favorite road partner to send love to the other. By making the customized motorcycle plate bear the name of your favorite car, you are not adding puns in your personality but are also announcing your next move. We hope the name on your license plate is the next addition to your garage.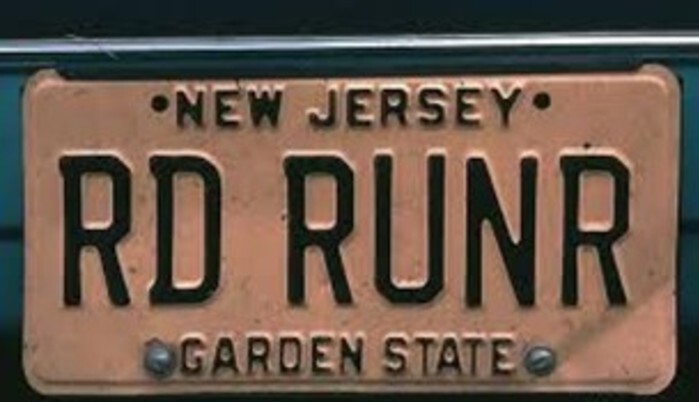 Recreation Can Be Fun-Express Our Hobbies
No matter what background you come from, no matter what your profession is, and no matter what city you live in, hobbies are the thing that join us all together. Let's express our hobbies and see how many matches we get.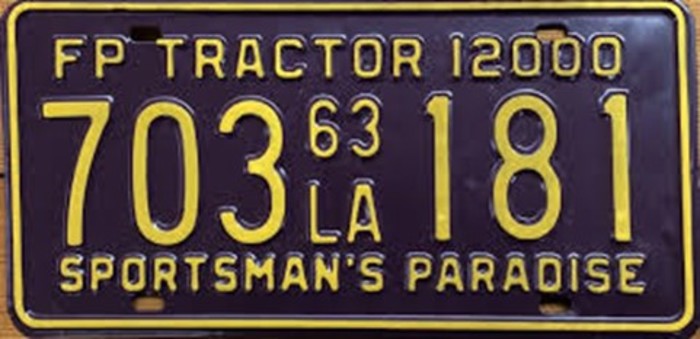 Create a Meaningful yet Witty Phrase
The old concept of having just a few letters on your license plate was gone long ago. It is time you can create complete phrases on your customized motorcycle plates and let people wonder about them. Several combinations of words and numbers can be utilized to create a meaningful yet witty phrase. Whatever is close to your heart, just get it imprinted on your customized plates and let the world know your intentions.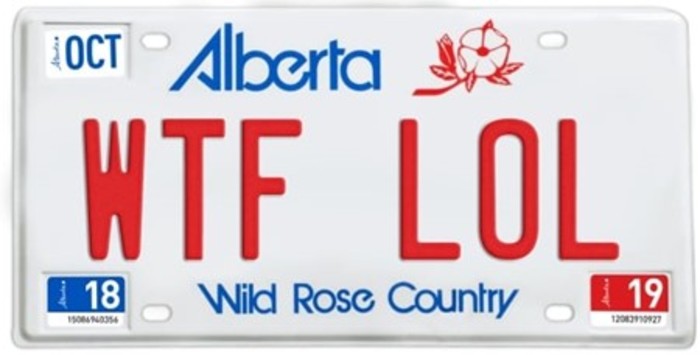 Let Everyone Know Your Special Date
A lot of people complain about forgetting important dates, including birthdays of your loved ones, and want new ways to help them. By putting the special date on your personalized plate, you are not just minimizing the chances of forgetting it in the future but are also expressing your love for that date in one way.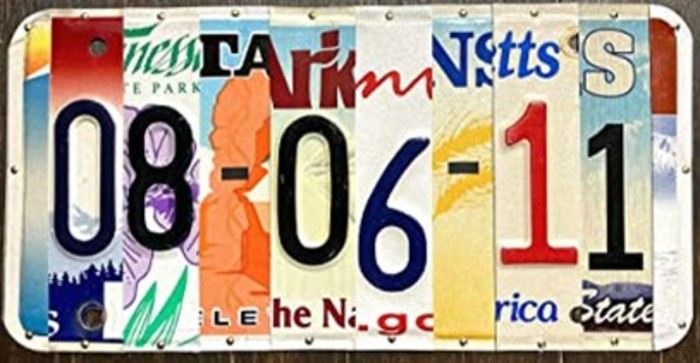 Some more ideas to make your license plate unique:
Imprint your license plate with your favorite movie/TV show name, for example, Fast and Furious (FNF) or FRIENDS.
You can customize your plate by putting your status on, for example, SINGLE, or NO WIFE
Creating a number plate with the name of your video game on can be a hilarious idea.
The last four digits of your friend's phone number can be a fun idea, too.
Name your license plate after your dream destination like HAWAII.
Conclusion
Personalized/Customized license plates are much-needed fun in our rugged motorcycle life. You can customize them to let your motorcycle give off the funky vibes and support any cause, campaign your star, market your brand, or cheer your favorite team. Though motorcycles may not have both front and rear number plates as cars do, you can still customize whatever you are available with.