Is Renault 1.5 DCi K9K 90 Engine Problematic Or Reliable?
The Renault 1.5 DCI engine has survived a long time and comes out to be a reliable turbocharged diesel engine. The K9K engine was introduced in 2001 and sold more than 10-million units in twelve years.
Initially, the Renault K-type engine had many issues that made people deem the engine unreliable. The initial versions of the Renault 1.5 DCI engine did indeed have problems. The engine was vulnerable to low-quality oil, and some drivers also complained of low power. Other common problems included-
Jamming of connecting rod bearings
Issues with fuel pump and fuel injection
Charge pressure sensor malfunctions
Problems in the crankshaft position sensor
If you search old forums, you will see many such problems associated with the Renault DCI engine. So, do the problems still exist in the new versions of Renault DCI engines?
Let's see how the new Renault DCI engine turns out and if it's reliable for use in our time.
Do Renault 1.5 DCI Engine Problems Still Exist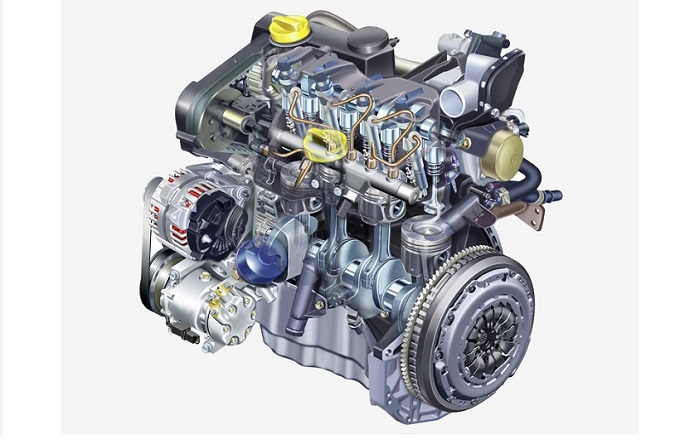 You will be glad to know the Renault 1.5 DCI engine problems are no more. The current versions of the engine are free from problems and quite reliable. Not only that, they are still used in a large number of cars by Mercedes, Dacia, and Nissan.
The problems with the engines were common after they were launched. The K9K engine problems continued for a few years till around 2003 when Renault took serious measures to correct the issues. Over the next nineteen years, the engine went through constant refinements and upgrades to make it one of the best engines of all time.
The Renault 1.5 DCI engine is now one of the top-class engines used by various manufacturers. A Renault K9K sits beneath the hoods of Mercedes Class A and Class B and delivers optimum power and a refined experience.
We will see how Renault upgraded their 1.5 DCI engine to eliminate the problems that were common in the beginning. But first, let's have a short review of the legendary Renault K9K 1.5 DCI engine.
Renault 1.5 DCI Engine Review
The 1.5 DCO engine was developed jointly by Renault and Nissan in 2001. The 4-stroke diesel engine comes with four valves and has a displacement of 1,461-cc. The turbocharged technology was provided by Garrett and BorgWarner, while the fuel system was developed by Delphi.
The cylinder bore is 76.0-mm while the piston stroke is 80.5-mm. The engine has a compression ratio of 15.2:1. The top-end versions of the Renault engine use a fuel injection system developed by Continental. The latest engines also come with EGR-system and diesel particulate filter for optimum results.
The Renault K9K engines come in three versions-
High power version
Low power version
High power coupled with a variable-geometry turbocharger
The Renault engines feature different specifications and can be recognized by the three-digit codes like K9K 884, K9K 796, and K9K 837.
The 1.5 DCI engine uses an iron cylinder block and forged steel connecting rods. The camshaft is located at the top of the cylinder block with eight-valve aluminum cylinder heads. The powerhouses use a Common Rail fuel system for extended life and better fuel economy. The Renault diesel engine lifespan is more than 150,000 miles.
Here is a closer look at the engine specifications-
| | |
| --- | --- |
| Launched | 2001 |
| Manufacturer | Renault |
| Number of cylinders | 4 |
| Fuel | Diesel |
| Displacement | 1465cc |
| Combustion type | 4-stroke, turbocharged |
| Power | 80 kW @ 1750 rpm |
| Torque | 240 Nm @ 1750 rpm |
| Maximum speed | 156 km/hr |
| Environmental level | Euro 5 / Euro 6 |
| Engine configuration | Inline |
| Weight of engine | 145-kgs |
That concludes our Renault 1.5 DCI engine review. Now let's see how the K9K engine underwent constant upgrades and changes to make it one of the best engines of all times.
Renault 1.5 DCI Engine Euro 5 Upgrade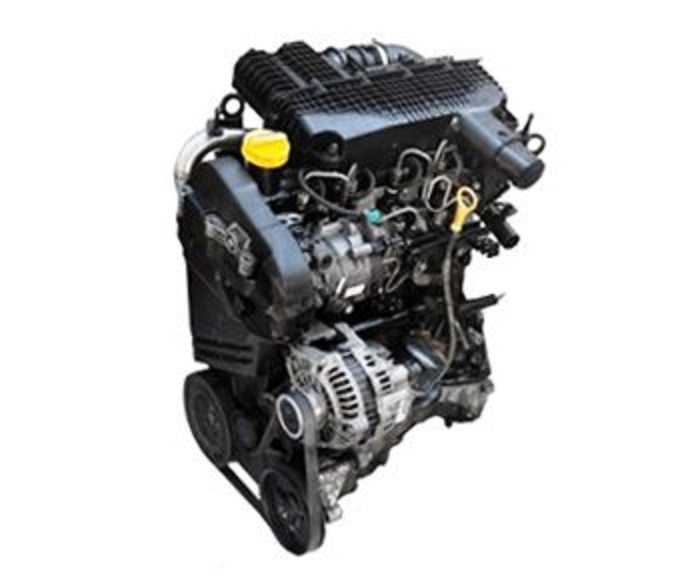 Renault moved from Delphi to Bosh in order to upgrade to Euro 5 norms. They adopted a new fuel injection system from Bosch that was able to handle the current environmental requirements. The new system even cut down emissions to an impressive 99 g/km.
Renault made quite a few upgrades and changed many components to make the engine more efficient. This also helped in extending the Renault 1.5 DCI engine life.
No Major Breakdowns in K9K Engine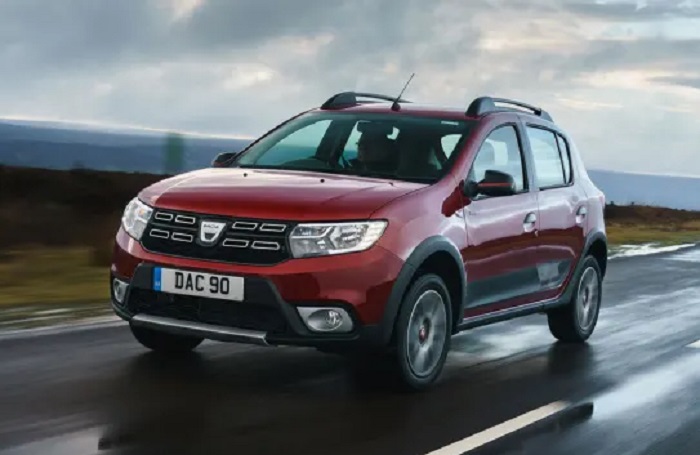 As we already said, the Renault 1.5 DCI engine is used in quite a few cars and by luxurious brands like Mercedes. Obviously, a company like Mercedes will not choose an engine that can break down in the warranty period. Dacia even offers an extended warranty for a fee that covers the engine for 7 long years.
Reports from drivers also show the engines have turned out to be really reliable after the refinements.
Renault K9K Long Engine Life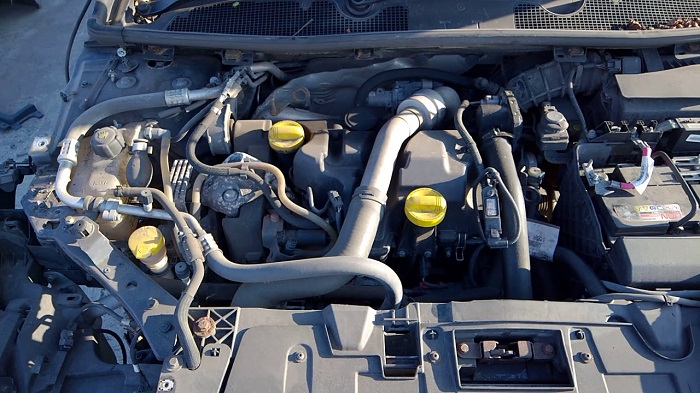 The improvements in the 1.5 DCI engine has led to an increase in the engine life. You can cover at least 150,000-km without any issues. Regular oil changes and maintenance can further extend the longevity of your engine.
Also, remember to use only good quality diesel in your car. Otherwise, you may have problems like clogged nozzles and filters due to impurities in the fuel.
The Perks of Using Timing Belt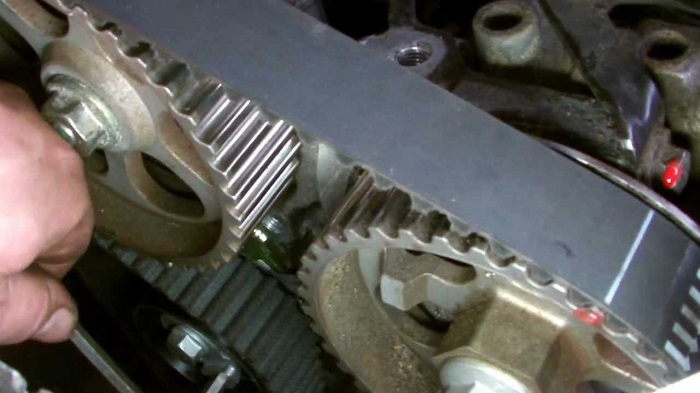 Unlike other engines, the turbocharged K9K uses a timing belt. The timing belt lasts for around 60,000-km so that you don't need to replace the chain time and again. The common rail fuel system also increases MPG in cities and highways.
Renault DCI 1.5 Engine is Really Popular
The Renault 1.5 DCI engine is quite popular and makes an affordable choice for manufacturers. The engine is really common in crossovers and even powers top-class vehicles. Perks like high torques of 240 Nm and powerful traction make driving a pleasure.
The engine is also really smooth, economical, and suitable for working in any condition. Whether it's city roads or the country trails, the K9K offers a reliable performance and great driving experience.
Final Thoughts
The Renault K9K engines have come a long way to become one of the most popular powerhouses. Many automobile manufacturers are still using the engine worldwide, and new cars are also being launched with the K9K. It's certainly a high-performance engine that saves money working on diesel. You can go for the Renault 1.5 DCI engine with complete peace of mind and be sure of a stellar performance. After all, the engines power more than thirty cars across the world still today!