As a car owner, there are times when one has to think and act like a mechanic. This is not only advisable, but it is also absolutely necessary. Not only would you know how the car functions, but you would be able to take action appropriately when your car needs fixing, and learn more and more about it as time goes on. On this journey, there are numerous brands out there to help you on your way; many factors need to be considered when choosing the right brand. The Eastwood brand is most likely one of those brands. In this article, we are going to explore a few things about this brand, namely:
The Company Products and their Key Features
Who makes Eastwood Paint?
Price
Reviews
This would act as a guide, for those seeking information about the brand, helping you to appropriately pick what is best for you and your car.
The Company
The Eastwood Company is an award-winning American brand that helps car-owners and enthusiasts with DIY work by providing a diverse range of automotive products (This is apropos of their company motto which reads "Do it Yourself" and "Do the Jobs Right"). It started out in a garage close to forty years ago, and in proper American fashion, has evolved into one of the best brands you can sample out there. They even presently run an online E-commerce site where one can buy a varied selection of products. The company features in magazine ads a lot and the Eastwood brand has made quite a name for itself. Although they presently are a force to be reckoned with in the auto tools industry, they are still consistently looking for ways to penetrate into the market more and to offer the most remarkable customer service possible.
Products and their Key Features
The Eastwood Company provides car owners with a miscellaneous selection of automotive restoration products and automotive tools. These products come in the form of welders, paints, rust treatments, specialty coatings, powder coating, abrasive blasting, metal shop, etc. To get an idea of the products available, let us have a quick review of some of them.
Starting with powder coating: at Eastwood, there are basically three powder coating systems, ranging from the novice level to the professional level (of course, they each come with their own powder coating accessories to make things easier for you). The beginner level is the DIY powder coating system. As the name implies this is basically just a DIY-level system in which one only needs a basic level of understanding to operate and is great for people who just want to test the waters. It is a single voltage system that requires no hassle to set up or use. The second system is a double voltage system (low and high) that is best for people who want to get into powder coating, for real. The third system comes in the form of the Eastwood Elite HotCoat PCS-1000 Powder Coating System. This system allows for more options and control on powder coating.
Eastwood also offers rust encapsulators. Rust encapsulators basically stop rust from spreading by keeping them in check. At Eastwood, there are also three basic levels of rust encapsulators that they offer (they also offer a selection of aerosol cans that differ fundamentally from each of the three tiers). These levels each offer levels of protection based on the price range of each. The first level is the original, perfect for preventing rust from spreading beyond the level it already is. It surpasses 500 hours of salt spray testing and it comes in both aerosol cans and gallons. The aerosol cans are perfect for spraying and can reach even places that are normally hard to. The ones in gallons can be rolled or brushed on the erring metal. The second tier is called Rust Encapsulator Plus. This one offers twice the level of protection of the original rust encapsulator (implying that it has steamrolled through 1000 hours of salt spray testing). The last tier is the Rust Encapsulator Platinum. This one, of course, offers three times the level of corrosion resistance that the original rust encapsulator offers (withstanding 1500 hours of salt spray testing).
Apart from rust encapsulator and powder coatings, Eastwood also offers MIG and TIG welders, which are popular amongst many mechanics and car enthusiasts. The MIG welders come in MIG 135 (used for sheet metal work), MIG 175 (replaced as MIG180, perfect for auto-restoration), and MIG 250 (which can weld thick steel). The TIG welders come in 200DC, AC/DC, and digital machines. Of course, MIG and TIG welding fundamentally differ in the use of metal inert gas for MIG and Tungsten inert gas for TIG.
Apart from these tools, Eastwood also produces and sells many others, including air compressors, bead rollers, mini-mills, abrasive media and soda dual tank blasters, etc.
Who makes Eastwood paint?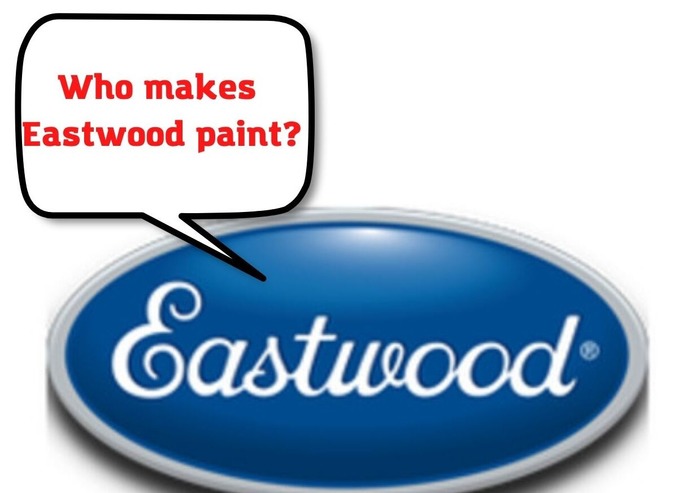 Speculation abounds about the origins of Eastwood paints, but the truth is, no one can know for sure. Many people claim that the company simply buys off other paints in large quantities and simply brands them to sell off at overpriced amounts but there is no substance to that claim. Eastwood paint seems to be supplied by different distributors. Each Eastwood paint differs in a subtle way as demands for use and price vary along. Some claim that the paints are supplied by Sherwin but that is not a verifiable claim either. It is unlikely that Eastwood would give out the origins of where their paints come from.
Price
Ideally, car restoration products are supposed to have prices that are on par with their quality. That forms most of the basis of price ranges for many different automotive products (even for products outside the automotive industry). Eastwood offers a variety of products within each tool type, primed for quality and compatible with the price range. For instance, in powder coatings, the elite powder coating is reasonably more expensive than the single voltage powder coating. This is because the elite offers more options and can be used to do more professional work than the original does.
In comparison to other brands, Eastwood products are relatively more expensive. There are a lot of cheaper brands for people on a budget but only a few pass the vibe check or can stand beside Eastwood.
Reviews
Reviews on Eastwood products seem to be mixed. As is the case for every other sector, there are a lot of review sites where customers can go to complain about, or praise the products they buy. On some of these, Eastwood has reviews as terrible as 1 out of 5 stars. On others, the reviews range from mixed to adulatory. Some complain that, for the price, they expected tools more efficient, and long-lasting. However, one thing to be noted is that on most credible review sites and magazines, Eastwood consistently ranks average or way beyond average, and almost always steals the spotlight. This might be conflicting (it certainly might be for novices who have not had their first experiences with any brands so far) but it is advisable to do research, experiment here and there, and talk to experts who have considerable experience with numerous brands. A lot about reviews really boils down to circumstances, and those differ for different people. Some products, however, are objectively good or bad.
A lot of the complaints stem from the price ranges of the tools. It seems to be the case that quite a few think that the price is too high for tools that can be gotten cheaply elsewhere. On efficiency and ease of use, however, Eastwood gets more amazing reviews than bad. Their welding machines are clearly at the forefront of the praise here, with a lot differing from the dissenters and claiming that for machines as efficient as Eastwood's, the price spent is actually a steal. To understand these reviews better, it is best to join any of the forums and actively engage Eastwood's customers to get an idea of what is expected from the company's catalog.
Conclusion
All in all, EastwoodCo is a company that has been providing material for car lovers to explore their passions and to give their cars new chances on the road. Whether they are good or not at it is open for exploration. For a company that started just forty years ago, however, the fact that they are a household name is something to be quite impressed about. Apart from the regular business of producing car products, they also run an e-commerce website where customers can get even more products beyond the range they can offer. This seems to help customers in particular, if they want to get products that Eastwood does not produce at the moment or materials that are out of stock. Car lovers should have the right to employ the best possible products on the market in the quest for optimization. Exploring various brands might just be the way forward, and EastwoodCo might just be a good start.